Piedmont
Wine Tours
Savoring a glass of Barolo or indulging in delectable truffle-infused cuisine; Piedmont provides an unforgettable Italian wine experience.
Piedmont
Piedmont, in Italy's northwest, is true to the meaning of its name - foot of the mountain. Surrounded by the Alps and the Riviera to the south, it is the historical home of the Savoy family, previous rulers of Italy, who left behind a fabulous legacy of opulent, baroque palaces. Referred to as 'Tuscany without the tourists,' Piedmont's magical, flowing landscapes remain one of the region's greatest attractions along with its wine and cuisine.

Highlights
Delectable treasure: Piedmont is home to the world's most prized truffles, including the highly sought-after white truffle.

Chocolate: Turin is the birthplace of Gianduja, a type of chocolate made with hazelnuts.
Rustic and wholesome food: Piedmontese cuisine is known for its hearty, meat-based dishes like bollito misto, brasato al Barolo, and agnolotti.
The foot of the mountains: Piedmont is home to the Italian Alps, including the highest peak in Italy, Monte Bianco.

The "other" Italian car: The city of Turin is the birthplace of the famous Italian car brand, Fiat. The city also has several museums dedicated to Italian car design and engineering.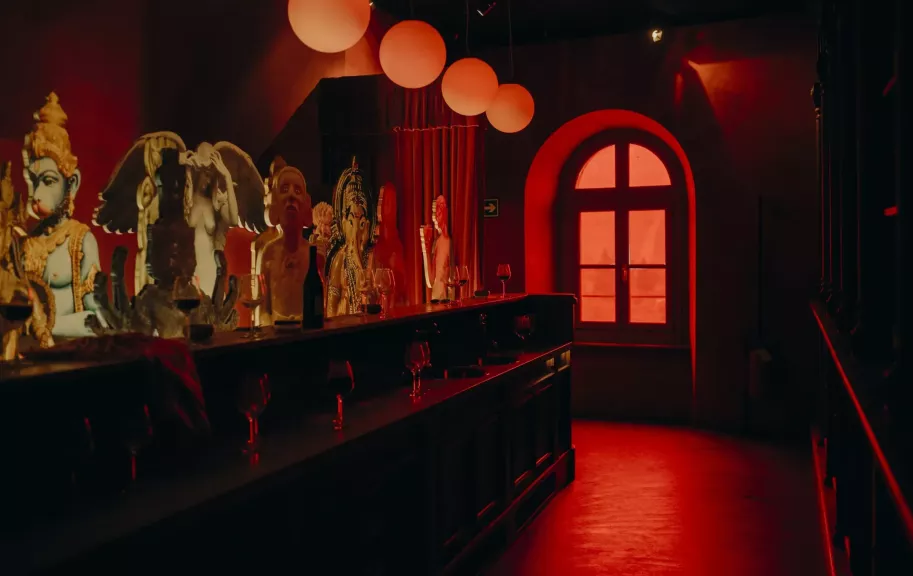 Castello di Barolo
Features
Visit Castello di Barolo, located in the town of Barolo, and admire their contemporary art collection which features works by both Italian and international artists, with a focus on contemporary art from the 20th and 21st centuries.
Wine Discovery
Features
Barolo DOCG is a renowned Italian wine region known for its exceptional terroir, producing rich, complex wines. Taste wines from top producers like Prunotto, Paolo Scavino, Aurelio Settimo, Elio Grasso, and Azienda Agricola Sukula while enjoying the views. 
Highlights
The Barbaresco region, northeast of Alba, produces rich and elegant wines. Visit family-run estates like Albino Rocca, Moccagatta, Bruno Rocca, Paitin, and Ca'del Baio.
Relais San Maurizio
Features
This five-star hotel is located in a beautifully restored 17th-century monastery in the heart of the Langhe region. The hotel offers a spa, a Michelin-starred restaurant, and stunning views of the surrounding vineyards.
Castello di Guarene
Features
Castello di Guarene is a five-star luxury hotel located in a beautifully restored 18th-century castle in the Roero region of Piedmont. The hotel features spacious rooms and suites, a spa, an outdoor pool, and a gourmet restaurant, all set amidst picturesque vineyards and countryside. Castello di Guarene is located in the Roero region of Piedmont, which is known for its wine production. The hotel is surrounded by vineyards, and guests can enjoy wine tastings and tours of the surrounding wineries. The hotel also has a restaurant that serves local cuisine and wine, including many of the region's famous wines such as Roero Arneis, Roero and Barbaresco.
Discover Wine Pairing Trips
Custom Travel Itineraries
You're in control
At Into The Vineyard, we pride ourselves on our ability to offer you complete freedom to build your perfect trip. Start with one of our many sample itineraries and customize as you desire, or start with a blank page, and with the help of our expert Trip Planners, we can create your dream wine-inspired travel experience. 

Testimonials
Carousel items
We just had an amazing trip to France/Spain to celebrate our 10-year wedding anniversary. I want to thank Into the Vineyard as they picked wonderful spots for us to stay along with some amazing adventures.

Brad Janitz

Hands down, the trip of a lifetime! My husband and I booked a two-week trip to France with Into the Vineyard, and we couldn't have asked for a better experience. Colin worked closely with us to understand our preferences before the trip and then custom-curated our itinerary based on that. Everywhere we went was absolutely amazing, and the fact all of the research, planning, and booking was done for us alleviated a lot of stress.

Heather Hale

My Husband & I just returned from a 2 week trip planned by INTO THE VINEYARD. This trip of a lifetime far exceeded our expectations...The properties we stayed at we loved & the guides were welcoming and had so much knowledge that they passed on to us. Thank you to Colin & his team for this unforgettable trip.

Bea "Bibi" Myerson

This was the second tour my wife and I have arranged through Into The Vineyard, and like the first tour, it delivered everything we had hoped for and more. Yes, a 3-week custom trip with high end accommodations and extensive use of personal guides along the way is expensive, but in our opinion worth the cost as long as it provides the desired experiences. Providing those experiences is what Into The Vineyard excels at.

Mark Sanford