Argentina Wine
Tours
Experience opulence and fine wines in places like Mendoza, while learning about salsa dancing and savoring the old-world European charm.
Argentina wine tours
Breathtaking vineyards,
bold flavors
Argentina is a captivating destination offering a diverse tapestry of natural wonders, rich cultural heritage, and vibrant urban landscapes. From the majestic Andes Mountains in the west to the expansive grasslands of the Pampas in the east, Argentina boasts a breathtaking variety of landscapes.
The country is renowned for its passionate tango, bustling cities like Buenos Aires, and the enchanting gauchos, who embody the spirit of the vast countryside. Argentina's wine regions, including Mendoza and Cafayate, beckon wine enthusiasts with their world-class vineyards and delectable varietals, the most famous being the full-bodied Malbec.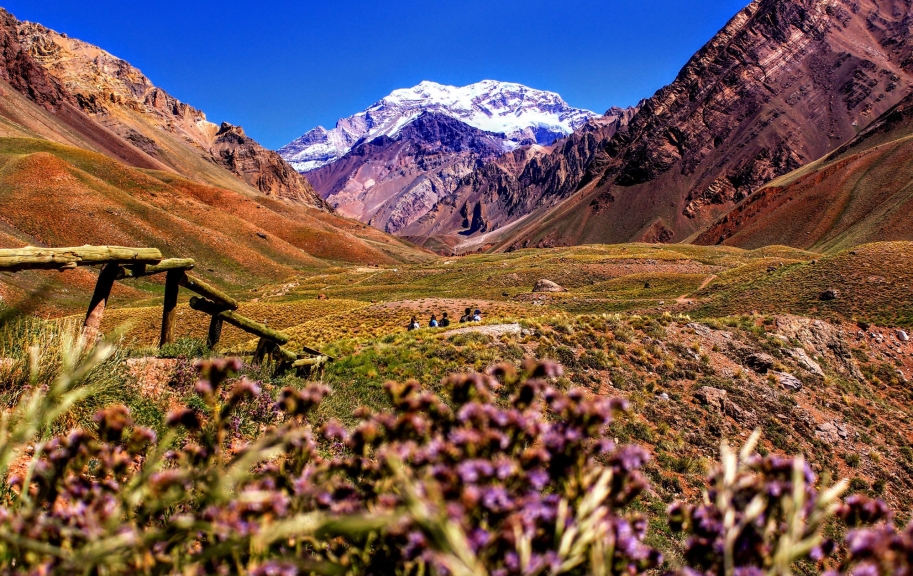 Discover other wine regions in Argentina
Argentina Grape Varieties:
Mendoza
Known best for its wine, Mendoza is nestled to the east of Mount Aconcagua, the highest peak in the Western Hemisphere. This cosmopolitan city is celebrated for its sunny climate, world-class Malbec wine, and exquisite restaurants and spas.
The City of Mendoza offers a host of experiences for travelers. Explore the liveliest shopping and nightlife street, Arístides Villanueva, or immerse yourself in the laid-back agricultural province where wine flows and outdoor dining is a must. Mendoza's vineyards produce high-quality white and red wines with flavors of darker fruits, making it one of Argentina's most famous wine regions.
Highlights
Festivals and traditions: Mendoza is home to several traditional festivals and celebrations, such as the Fiesta Nacional de la Vendimia in March, which celebrates the grape harvest with music, dancing, and wine tastings.
Art and culture: A vibrant cultural center, Mendoza has numerous art galleries, museums, and theaters showcasing local and international talent.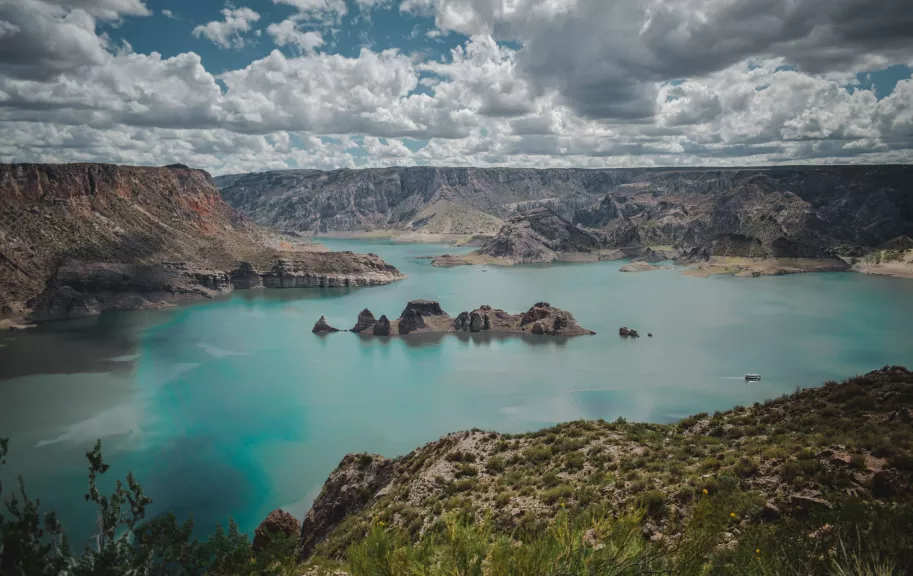 Salta
Discover Salta, a captivating and diverse region renowned for its distinctive wines and rich cultures. Nestled in the northernmost province of Argentina, Salta offers awe-inspiring landscapes, archaeological treasures, and a vibrant tapestry of traditions. 
Embarking on a journey to this enchanting destination unveils the chance to explore some of the globe's most fascinating wine-producing areas and sample the culinary delights of a place. The region's signature Torrontes white wines are among the most sought-after bottles in the world and are sure to surprise your taste buds with their complex flavors. As well as wines, local dishes such as tamales and empanadas are incredibly popular amongst locals and visitors alike.
Highlights
Majestic landscapes and geology: Drive through places like Quebrada de las Conchas, Humahuaca Gorge, and the impressive mountainous landscapes of the Andes.
Prestigious local wineries and vineyards: Take the opportunity to taste the region's renowned Torrontés wine, a crisp and aromatic white varietal.
Colonial architecture: Salta is home to some of Argentina's best-preserved colonial buildings, including grand churches and majestic government buildings that have been lovingly restored over time.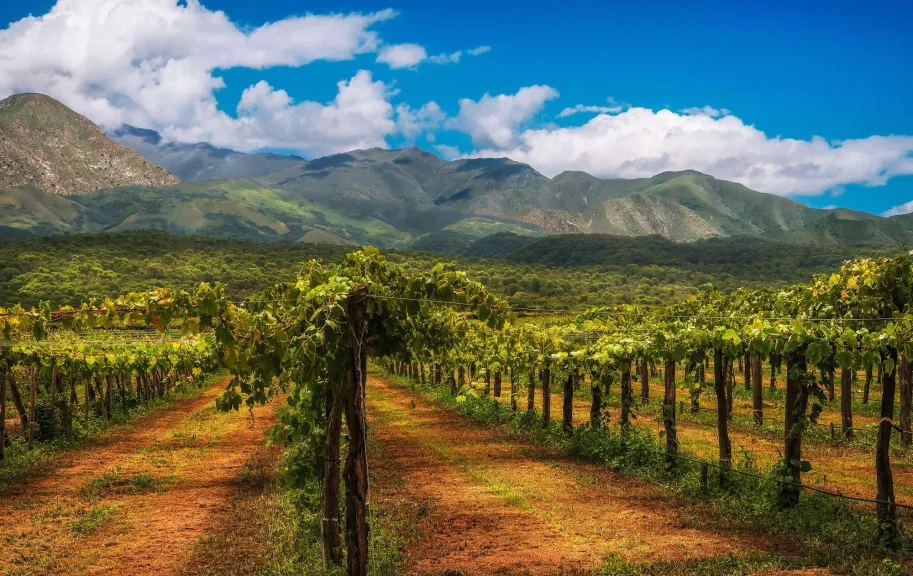 Buenos Aires
Buenos Aires is undoubtedly the Latin American city that most closely resembles the cosmopolitan and aristocratic atmosphere of the big European capitals. Yet Buenos Aires is much more than that, combining the multi-colored tin houses of La Boca with the popular tango ambience that thrives on the streets of San Telmo.

It also offers all the great options of a large city: a choice of excellent hotels, art museums, shopping, fine dining, tango, theater and arts, night life and world class sporting events related to polo and soccer. This is the blend that makes Buenos Aires a unique and irresistible metropolis.
Highlights
Explore the city of Buenos Aires: A captivating city that combines the charm of Europe with a vibrant Latin essence. With its elegant architecture, bustling streets, and rich cultural heritage, Buenos Aires offers a truly unique and enchanting experience for visitors from around the globe.
Savor the flavors of Argentina: Visit Puerto Madero, the old port of the city that is now one of the most exclusive gastronomic areas in Buenos Aires.
Immerse yourself in Latin culture: From walking the historic streets to immersing yourself in fine arts, Latin culture is all around you. Take a tour of the National Museum of Fine Arts and explore the city's vibrant galleries.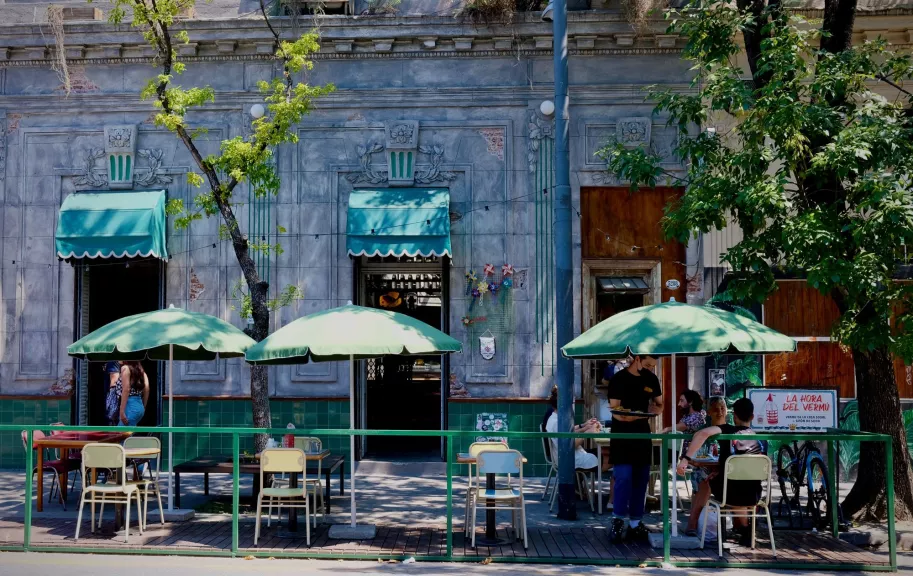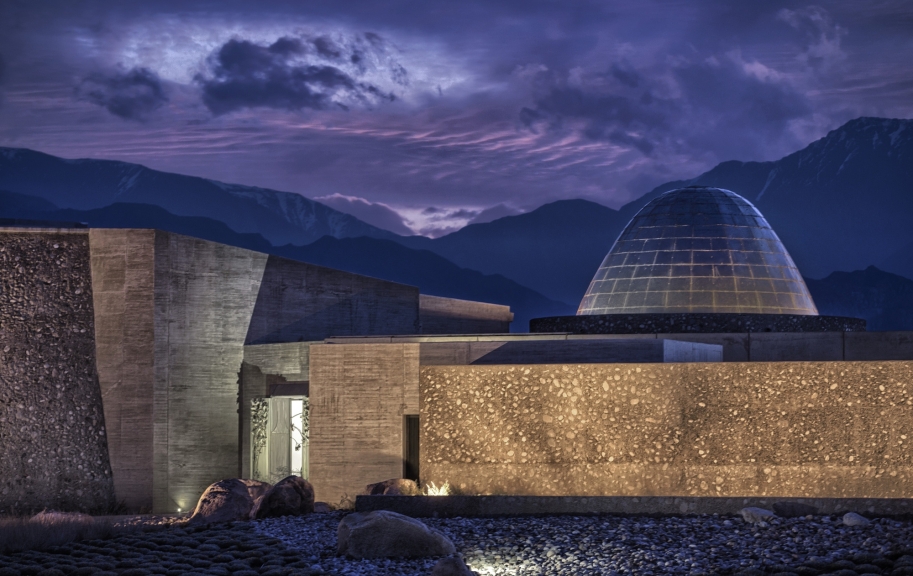 Witness Impressive Winery Architecture
Features
Explore state-of-the-art wineries that are architectural marvels, like Bodegas Salentein and Zuccardi Valle de Uco. Mendoza's wine regions beautifully merge world-class design with viticulture.

Experience Asado
Features
Argentinian barbecue, known as "asado," is a culinary tradition deeply rooted in Argentine culture. Asado is much more than just a meal – it is a social event that brings family and friends together to enjoy the art of grilling and the pleasure of sharing delicious food with good company.  
At midday, they add meat - Tira de Asado, Vacío, Cuadril & Chorizos/Morzilla then slow cook all afternoon. Patience and experience are key for a good barbecue. The key to great asado is the fire, and Argentines take great pride in their wood-burning parrilla (grills). As the flames grow, so too does the anticipation of a good meal. 

Once the meat has reached its peak flavor, it's time for plating! Traditional sides such as potatoes, salads, breads and chimich urri accompany the delicious cuts of meat to complete the asado. They invite everyone to join in - to savor the food, talk about life and enjoy each other's company over a glass of wine or two.
Yourself in Lujan de Cuyo Wine Region
Features
Nestled within the enchanting Mendoza wine region, Lujan de Cuyo stands as a captivating wine destination, renowned for its exceptional red wines, particularly Malbec. With a rich viticultural history dating back to the 19th century, the region's wineries boast old vines and a wealth of knowledge passed down through generations. As you meander through the region, you'll encounter boutique wineries and esteemed estates, each offering a unique and intimate tasting experience. From the robust and velvety Malbecs to elegant Cabernet Sauvignons and other varietals, Lujan de Cuyo's wine portfolio is a testament to the region's commitment to producing world-class wines that embody the heart and soul of Argentina's winemaking heritage.
Taste Maipu Valley Malbecs
Features
Embark on a sensory adventure through the Maipu Valley in Mendoza and immerse yourself in the world of Malbec wines. Traverse the picturesque vineyards, surrounded by the awe-inspiring Andes Mountains, where you'll be captivated by the charm of this premier wine region. Maipu Valley is renowned for its exceptional Malbec wines, celebrated for their deep, velvety flavors and notes of ripe black fruits and subtle spices. With each tasting, you'll savor the rich terroir of the region, as winemakers expertly craft their Malbecs to showcase the unique characteristics of the soil and climate.

Whether you're a wine connoisseur or an enthusiastic novice, the warm hospitality of the local wineries and the luscious bouquet of Maipu Valley Malbecs will leave an indelible impression on your palate and heart.
Immerse Yourself in the Cultural Tapestry
Features
Delve into the rich indigenous and colonial history of Salta at the Museo de Arqueología de Alta Montaña (Museum of High Mountain Archaeology). Here, discover a unique collection: the mummified bodies of two children and a young woman from the Inca period. Sacraficed as offerings to the gods in a grand Capacocha ceremony, this sacred ritual took place on the majestic Llullaillaco volcano, standing tall at 6739 meters, on the border between Argentina and Chile. Alongside these preserved bodies, over 100 burial objects were discovered, providing valuable insights into ancient traditions and beliefs.  
This meticulously preserved Incan mummy is a window into the past, showcasing the remarkable preservation techniques of ancient civilizations. The detailed representation of the ceremonial clothing, adorned with intricate patterns and vibrant colors, offers a glimpse into the rich cultural traditions of the Andean people. Displayed with utmost care and respect, the collection serves as a poignant reminder of our shared human history and the importance of preserving and understanding ancient cultures.
High-Altitude Viticulture at Bodega Colomé
Features
Nestled in the Calchaquí Valley, Bodega Colomé is one of the oldest wineries in Argentina, dating back to 1831. Its vineyards are some of the world's highest, with altitudes ranging from 2,300 to 3,111 meters above sea level. This altitude gives the wines a unique character, intense color, and deep flavor, particularly its signature Malbec and Torrontés.
Savour the Sights of Salta
Features
This enchanting city is nestled in the heart of Northern Argentina and offers a myriad of attractions that will leave you spellbound.

Immerse yourself in the vibrant culture and history of Salta by visiting the Virgen de los Tres Cerritos, a stunning landmark that offers panoramic views of the city. Marvel at the magnificent Cathedral of Salta, a striking architectural masterpiece that boasts ornate details and a rich history.
For a glimpse into the ancient past, visit the Museo de Arqueologia de Alta Montana de Salta (MAAM), where you can discover fascinating artifacts and learn about the indigenous Andean culture that once thrived in the region.
Indulge your senses with a visit to the Basilica Menor San Francisco, an impressive church adorned with beautiful artwork and religious relics.

In addition to these historical landmarks, Salta also offers natural wonders that will take your breath away. Take a trip to the Anfiteatro Natural, a natural amphitheater surrounded by stunning rock formations. Explore the mesmerizing Shells' Ravine (Quebrada de las Conchas), where you can witness the beauty of unique geological formations.

Salta Wine Experience
Features
As you taste Salta wines, you'll be surrounded by the stunning high-altitude vineyards, tasting the essence of this extraordinary wine region in every sip. Whether you're exploring the unique Torrontés or indulging in the powerful reds, Salta's wines promise an unforgettable and truly distinct wine-tasting experience.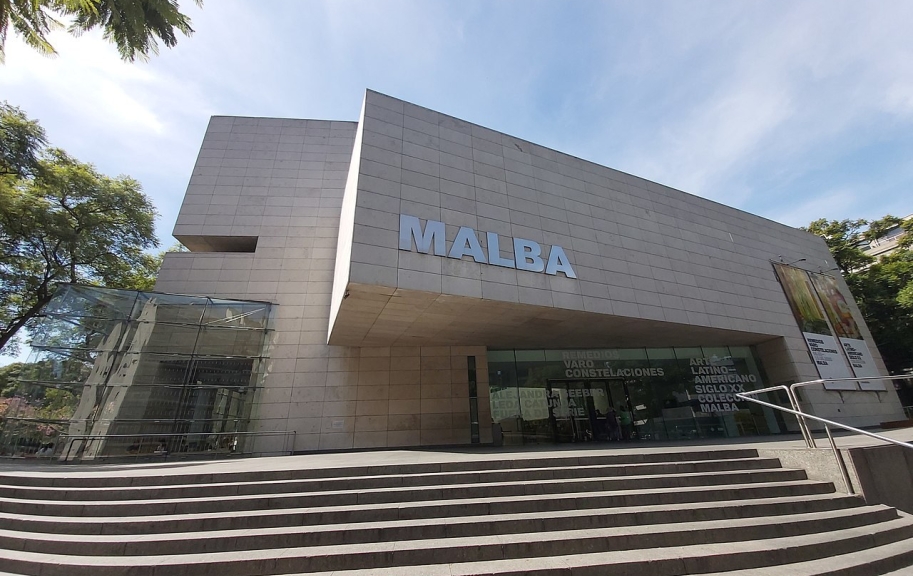 Visit the MALBA
Features
A contemporary space dedicated to showcasing Latin American art from the 20th century to the present day. With works by renowned artists such as Frida Kahlo, Tarsila do Amaral, and Diego Rivera, MALBA provides a comprehensive overview of the region's artistic achievements.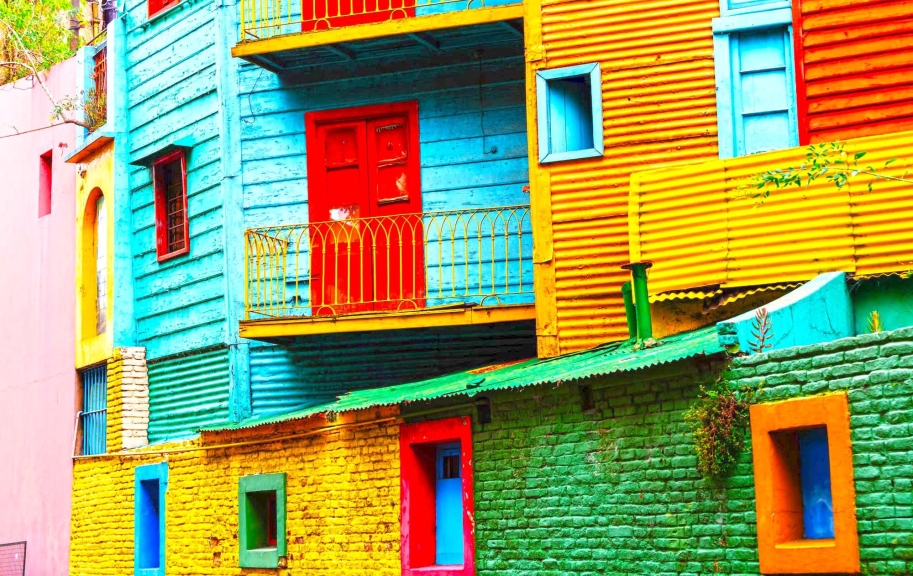 Stroll Along El Caminito in La Boca
Features
El Caminito is a colorful, pedestrian street in the La Boca neighborhood, known for its vibrant buildings, tango performers, and artisans. The area provides a perfect backdrop for photos and offers a glimpse into the bohemian side of Buenos Aires. The nearby La Bombonera stadium, home to the Boca Juniors football team, is another iconic landmark.
Walk Through La Boca
Features
A picturesque neighborhood in South Buenos Aires and home to Italian immigrants in the 19th century. Enjoy the vibrant buildings and tenement houses that embody the cheerful spirit of this community.  Don't forget to stop by the local restaurants to try some of their delicious cuisine.
Learn About (or Try) Tango
Features
Tango originated in the 1880s along the border between Argentina and Uruguay, born of strong historical and cultural connections, and is now listed on the UNESCO Intangible Cultural Heritage List. While in Buenos Aires, consider signing up for lessons or simply enjoy watching locals dance in the milongas (dance halls). You will find a vibrant, dynamic, and expressive mix of cultures here that creates an atmosphere full of life and energy. 
Discover Wine Pairing Trips
Custom Travel Itineraries
You're in control
At Into The Vineyard, we pride ourselves on our ability to offer you complete freedom to build your perfect trip. Start with one of our many sample itineraries and customize as you desire, or start with a blank page, and with the help of our expert Trip Planners, we can create your dream wine-inspired travel experience. 

Testimonials
Carousel items
We just had an amazing trip to France/Spain to celebrate our 10-year wedding anniversary. I want to thank Into the Vineyard as they picked wonderful spots for us to stay along with some amazing adventures.

Brad Janitz

Hands down, the trip of a lifetime! My husband and I booked a two-week trip to France with Into the Vineyard, and we couldn't have asked for a better experience. Colin worked closely with us to understand our preferences before the trip and then custom-curated our itinerary based on that. Everywhere we went was absolutely amazing, and the fact all of the research, planning, and booking was done for us alleviated a lot of stress.

Heather Hale

My Husband & I just returned from a 2 week trip planned by INTO THE VINEYARD. This trip of a lifetime far exceeded our expectations...The properties we stayed at we loved & the guides were welcoming and had so much knowledge that they passed on to us. Thank you to Colin & his team for this unforgettable trip.

Bea "Bibi" Myerson

This was the second tour my wife and I have arranged through Into The Vineyard, and like the first tour, it delivered everything we had hoped for and more. Yes, a 3-week custom trip with high end accommodations and extensive use of personal guides along the way is expensive, but in our opinion worth the cost as long as it provides the desired experiences. Providing those experiences is what Into The Vineyard excels at.

Mark Sanford