French Wine
Country Tours
Discover the impressive châteaux, unique terroir, and more in the heart of France.
Wine Tours in France
Your perfect
French experience
awaits
Salut!
From sipping a grand cru within the walls of a 15th-century chateau to an exploration of Burgundy's terroir to a sampling of the obscure Romorantin grape, France offers a number of rich opportunities to learn about the craft they have refined over centuries.
On our trips to this region, you'll bike through the fairy tale landscape of the Loire Valley, enjoy a cooking class on the bank of the Bordeaux River, or even participate in the most renowned event in the wine industry, the Vente des Vins at the Hospice de Beaune.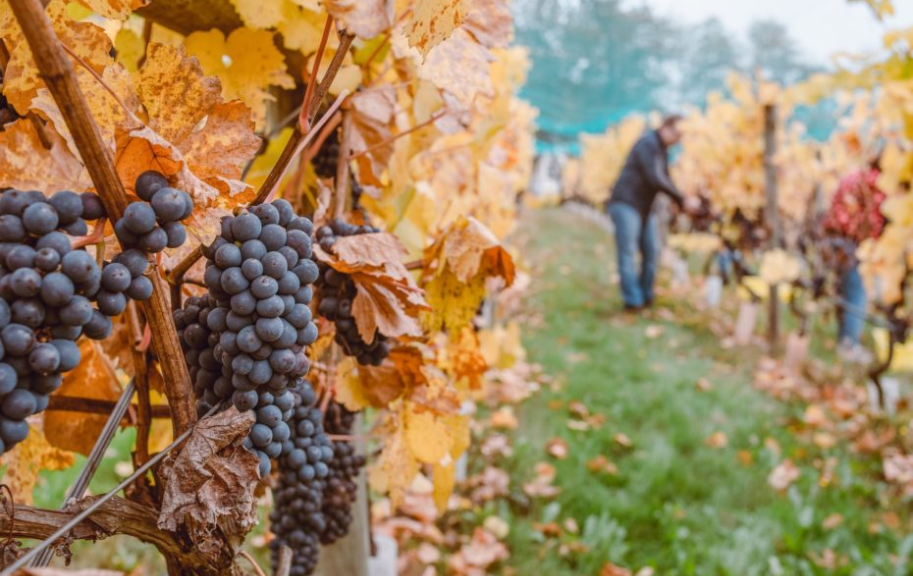 Discover other wine regions in France
French Grape Varieties:
Discover Wine Pairing Trips
Custom Travel Itineraries
You're in control
At Into The Vineyard, we pride ourselves on our ability to offer you complete freedom to build your perfect trip. Start with one of our many sample itineraries and customize as you desire, or start with a blank page, and with the help of our expert Trip Planners, we can create your dream wine-inspired travel experience. 

Discover other wine travel destinations
Testimonials
Carousel items
We just had an amazing trip to France/Spain to celebrate our 10-year wedding anniversary. I want to thank Into the Vineyard as they picked wonderful spots for us to stay along with some amazing adventures.

Brad Janitz

Hands down, the trip of a lifetime! My husband and I booked a two-week trip to France with Into the Vineyard, and we couldn't have asked for a better experience. Colin worked closely with us to understand our preferences before the trip and then custom-curated our itinerary based on that. Everywhere we went was absolutely amazing, and the fact all of the research, planning, and booking was done for us alleviated a lot of stress.

Heather Hale

My Husband & I just returned from a 2 week trip planned by INTO THE VINEYARD. This trip of a lifetime far exceeded our expectations...The properties we stayed at we loved & the guides were welcoming and had so much knowledge that they passed on to us. Thank you to Colin & his team for this unforgettable trip.

Bea "Bibi" Myerson

This was the second tour my wife and I have arranged through Into The Vineyard, and like the first tour, it delivered everything we had hoped for and more. Yes, a 3-week custom trip with high end accommodations and extensive use of personal guides along the way is expensive, but in our opinion worth the cost as long as it provides the desired experiences. Providing those experiences is what Into The Vineyard excels at.

Mark Sanford