Loire Valley
Wine Tours
The "Garden of France" offers a unique wine experience, combining excellent wines with historical and natural beauty.
Discover other wine regions in France
French Grape Varieties:
Loire Valley
Known as the Garden of France for its lush rolling hills and orchards, the 600-mile stretch of the Loire Valley makes up one of France's top wine regions. Producing original and notable wines, the region is divided into smaller appellations such as Anjou, Bourgueil, Saumur, and Touraine, to name a few.
Despite 24 varietals being grown throughout the Loire Valley, the regions major grapes are Sauvignon Blanc, Chenin Blanc and Cabernet Franc. Loire Valley wines are known for their excellent value, refreshing acidity and minerality, and the pure expression of the varietal and terroir.
Highlights
Historical Heroes: Immerse yourself in the lives of historical figures from the past, from Joan of Arc to Richard the Lionheart and Leonardo Da Vinci.
Exceptional cultural landscape: Inscribed on the UNESCO World Heritage List in 2000, discover the Loire Valley and the quality of its architectural heritage and historical châteaux.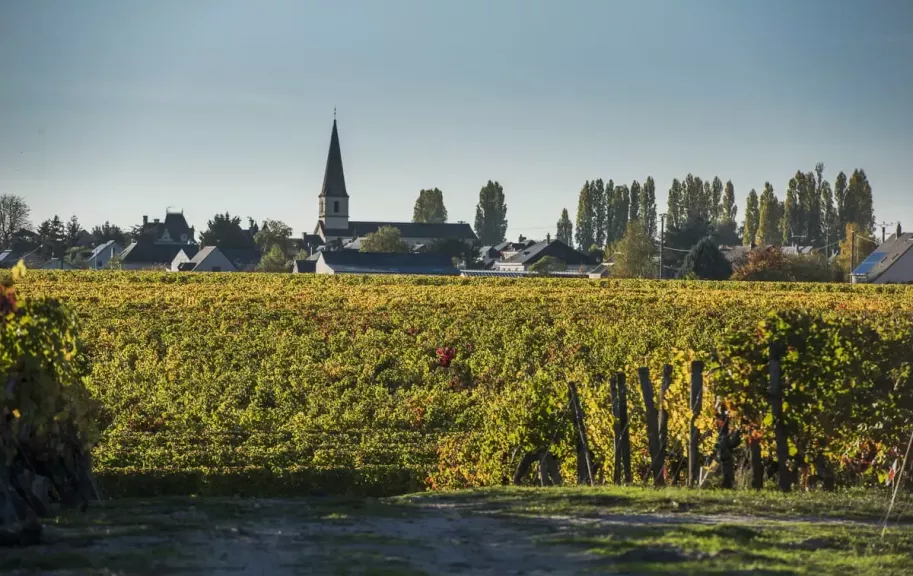 Visit Saint Nicolas de Bourgueil Wineries
Features
Discover a Cave cellar in Saint Nicolas de Bourgueil followed by vertical and horizontal tastings at an organic and biodynamic producer. 
Visit a traditional winery such as Domaine de LaChevalerie or Clos des Quarterons and explore their impressive cave dug into the tufa stone used to age their sublime wines. Discover a great range of Cabernet Franc wines, with options for vertical and horizontal tastings, to explore the diversity of wines produced in the different terroir.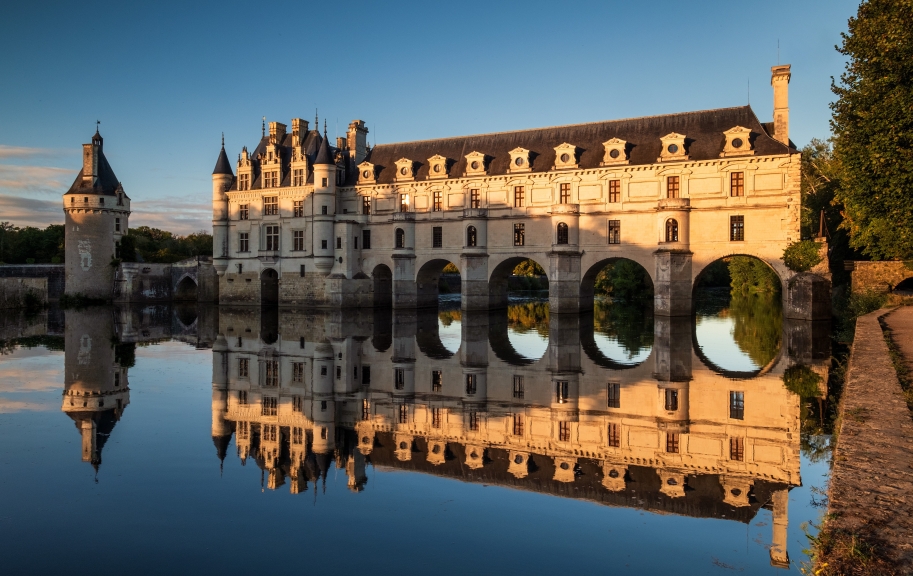 Tour Château de Chenonceau
Features
Uncover Chateau de Chenonceau's royal history with your historian guide. The 16th-century castle and its gardens evoke the opulence of the King of France's Renaissance era, enhanced by women of power. Experience the magnificent gothic/renaissance architecture and art collections as you journey through the stunning interiors. 
This experience is enhanced with a boat tour on the river Che where you get to pass under the great arched bridges with wine and a charcuterie board featuring local cheese and delicacies.
Stay at Les Sources de Cheverny
Features
An ancient forest, a period French chateau, a small hamlet of elegant cabins, a lake surrounded by gorse, and traditional stone houses as if out of a dream. This haven of peace created by Alice and Jérôme Tourbier is a family home where guests can feel good, spend time in nature, and recharge over Grands Crus and gourmet delicacies. 
The carefully selected furniture blends with beautiful fabrics and noble materials, creating an inspiring, delicate, and unique atmosphere. The onsite restaurant is dedicated to using local, seasonal, and fresh ingredients with impressive dishes straight out of the rotisserie grill. There is also a relaxing spa and wellness area.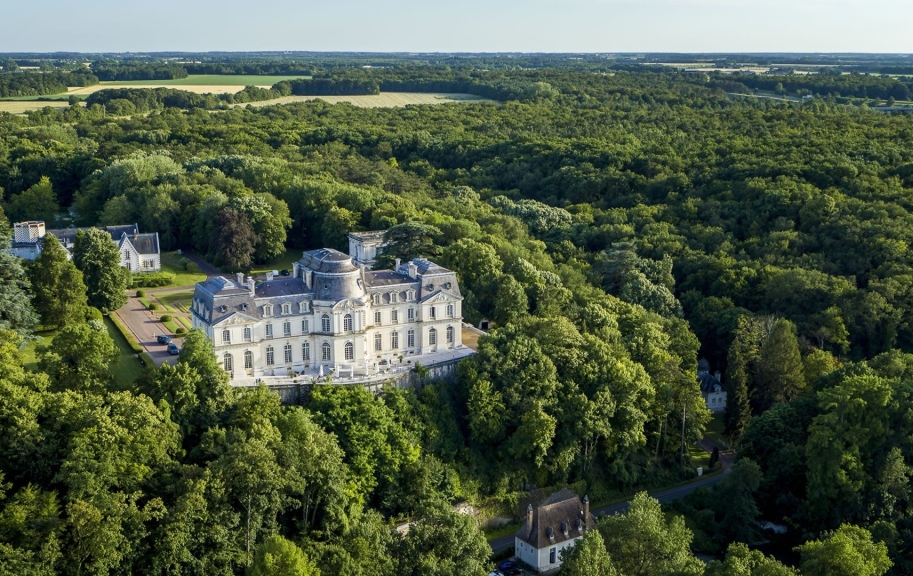 Stay at Château d'Artigny
Features
Chateau d'Artigny is the dream Belle Époque castle built by François Coty, the famous perfumer. This Castle-hotel is located in the heart of the Loire Valley just 15 km from Tours and dominates the valley. 
All the rooms are elegantly decorated in keeping with their location, enjoy modern comforts, and offer pleasant views over the Indre and its valley, the French garden, the Château, or the park. The magnificent rotunda dining room on the ground floor of the castle, "l'Origan" restaurant welcomes guests in a sophisticated, dignified eighteenth-century woodwork, enhanced by gilding with gold leaf, fluted columns with capitals carved, and high windows with a beautiful view over the valley of the Indre.
Discover Wine Pairing Trips
Custom Travel Itineraries
You're in control
At Into The Vineyard, we pride ourselves on our ability to offer you complete freedom to build your perfect trip. Start with one of our many sample itineraries and customize as you desire, or start with a blank page, and with the help of our expert Trip Planners, we can create your dream wine-inspired travel experience. 

Testimonials
Carousel items
We just had an amazing trip to France/Spain to celebrate our 10-year wedding anniversary. I want to thank Into the Vineyard as they picked wonderful spots for us to stay along with some amazing adventures.

Brad Janitz

Hands down, the trip of a lifetime! My husband and I booked a two-week trip to France with Into the Vineyard, and we couldn't have asked for a better experience. Colin worked closely with us to understand our preferences before the trip and then custom-curated our itinerary based on that. Everywhere we went was absolutely amazing, and the fact all of the research, planning, and booking was done for us alleviated a lot of stress.

Heather Hale

My Husband & I just returned from a 2 week trip planned by INTO THE VINEYARD. This trip of a lifetime far exceeded our expectations...The properties we stayed at we loved & the guides were welcoming and had so much knowledge that they passed on to us. Thank you to Colin & his team for this unforgettable trip.

Bea "Bibi" Myerson

This was the second tour my wife and I have arranged through Into The Vineyard, and like the first tour, it delivered everything we had hoped for and more. Yes, a 3-week custom trip with high end accommodations and extensive use of personal guides along the way is expensive, but in our opinion worth the cost as long as it provides the desired experiences. Providing those experiences is what Into The Vineyard excels at.

Mark Sanford