Buenos Aires
Wine Tours
The "Paris of South America", as it is called, Buenos Aires boasts a European face and an intensely Latin soul.

Discover other wine regions in Argentina
Argentina Grape Varieties:
Buenos Aires
Buenos Aires is undoubtedly the Latin American city that most closely resembles the cosmopolitan and aristocratic atmosphere of the big European capitals. Yet Buenos Aires is much more than that, combining the multi-colored tin houses of La Boca with the popular tango ambience that thrives on the streets of San Telmo.

It also offers all the great options of a large city: a choice of excellent hotels, art museums, shopping, fine dining, tango, theater and arts, night life and world class sporting events related to polo and soccer. This is the blend that makes Buenos Aires a unique and irresistible metropolis.
Highlights
Explore the city of Buenos Aires: A captivating city that combines the charm of Europe with a vibrant Latin essence. With its elegant architecture, bustling streets, and rich cultural heritage, Buenos Aires offers a truly unique and enchanting experience for visitors from around the globe.
Savor the flavors of Argentina: Visit Puerto Madero, the old port of the city that is now one of the most exclusive gastronomic areas in Buenos Aires.
Immerse yourself in Latin culture: From walking the historic streets to immersing yourself in fine arts, Latin culture is all around you. Take a tour of the National Museum of Fine Arts and explore the city's vibrant galleries.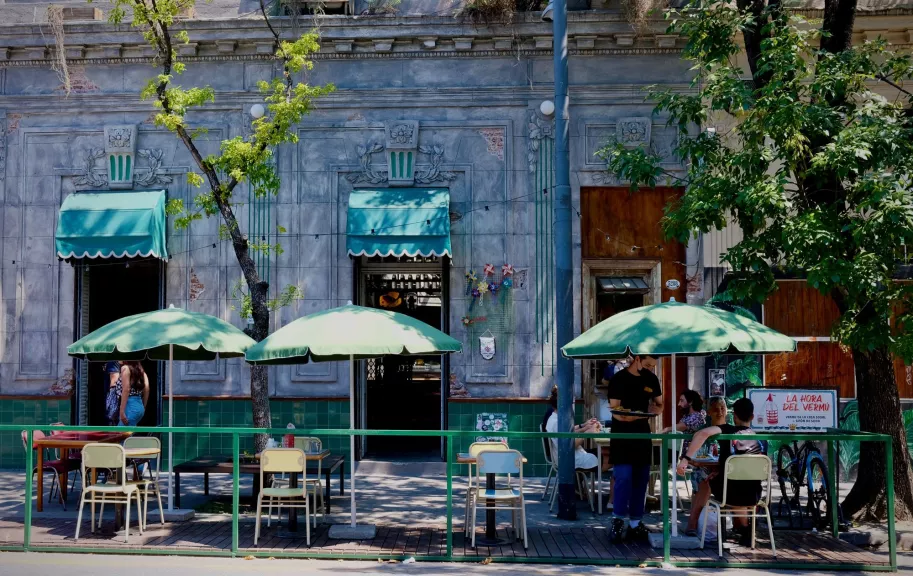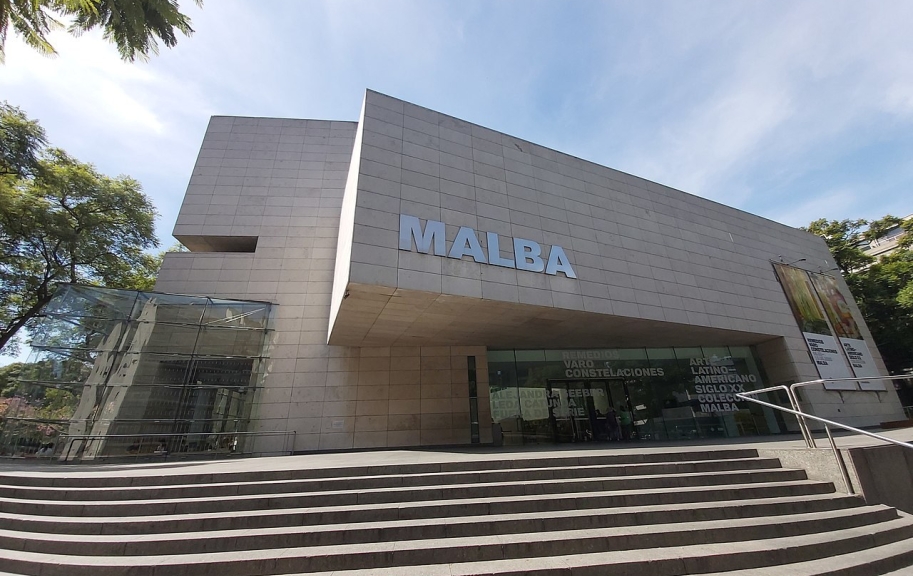 Visit the MALBA
Features
A contemporary space dedicated to showcasing Latin American art from the 20th century to the present day. With works by renowned artists such as Frida Kahlo, Tarsila do Amaral, and Diego Rivera, MALBA provides a comprehensive overview of the region's artistic achievements.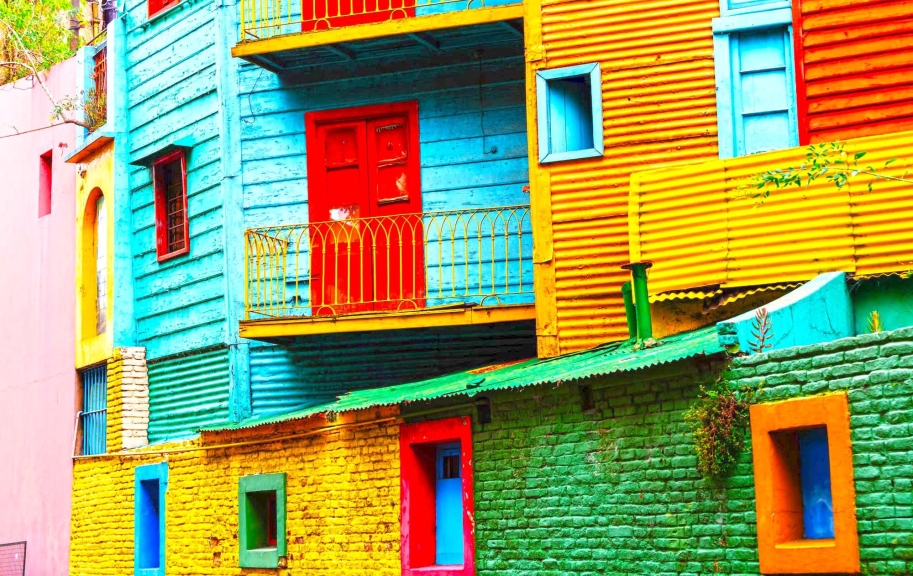 Stroll Along El Caminito in La Boca
Features
El Caminito is a colorful, pedestrian street in the La Boca neighborhood, known for its vibrant buildings, tango performers, and artisans. The area provides a perfect backdrop for photos and offers a glimpse into the bohemian side of Buenos Aires. The nearby La Bombonera stadium, home to the Boca Juniors football team, is another iconic landmark.
Walk Through La Boca
Features
A picturesque neighborhood in South Buenos Aires and home to Italian immigrants in the 19th century. Enjoy the vibrant buildings and tenement houses that embody the cheerful spirit of this community.  Don't forget to stop by the local restaurants to try some of their delicious cuisine.
Learn About (or Try) Tango
Features
Tango originated in the 1880s along the border between Argentina and Uruguay, born of strong historical and cultural connections, and is now listed on the UNESCO Intangible Cultural Heritage List. While in Buenos Aires, consider signing up for lessons or simply enjoy watching locals dance in the milongas (dance halls). You will find a vibrant, dynamic, and expressive mix of cultures here that creates an atmosphere full of life and energy. 
Discover Wine Pairing Trips
Custom Travel Itineraries
You're in control
At Into The Vineyard, we pride ourselves on our ability to offer you complete freedom to build your perfect trip. Start with one of our many sample itineraries and customize as you desire, or start with a blank page, and with the help of our expert Trip Planners, we can create your dream wine-inspired travel experience. 

Testimonials
Carousel items
We just had an amazing trip to France/Spain to celebrate our 10-year wedding anniversary. I want to thank Into the Vineyard as they picked wonderful spots for us to stay along with some amazing adventures.

Brad Janitz

Hands down, the trip of a lifetime! My husband and I booked a two-week trip to France with Into the Vineyard, and we couldn't have asked for a better experience. Colin worked closely with us to understand our preferences before the trip and then custom-curated our itinerary based on that. Everywhere we went was absolutely amazing, and the fact all of the research, planning, and booking was done for us alleviated a lot of stress.

Heather Hale

My Husband & I just returned from a 2 week trip planned by INTO THE VINEYARD. This trip of a lifetime far exceeded our expectations...The properties we stayed at we loved & the guides were welcoming and had so much knowledge that they passed on to us. Thank you to Colin & his team for this unforgettable trip.

Bea "Bibi" Myerson

This was the second tour my wife and I have arranged through Into The Vineyard, and like the first tour, it delivered everything we had hoped for and more. Yes, a 3-week custom trip with high end accommodations and extensive use of personal guides along the way is expensive, but in our opinion worth the cost as long as it provides the desired experiences. Providing those experiences is what Into The Vineyard excels at.

Mark Sanford