Rioja
Wine Tours
Steeped in tradition and culture, Rioja's pace provides the perfect pace to savor the wines, enjoy the scenery, and immerse yourself in the rich history of this renowned wine-producing region.
Discover other wine regions in Spain
Spanish Grape Varieties:
Rioja
Located in northern Spain, La Rioja is one of the most prestigious of all the Spanish wine regions. It is divided into three sub-regions: Rioja Alta, Rioja Alavesa and Rioja Baja with the most famous bodegas located in Alta and Alavesa.

Rioja appeals, not just for producing some of the finest wines in Spain, but also for the contrast between traditional and modern wineries that can be found here. Visit a historic bodega built on a farm, part of a medieval monastery that still produces its wine using the most traditional methods, then continue on to another that employs state-of-the-art wine technology in a building that is a work of modern art in itself.
Highlights
Experience local festivals: Rioja is home to several festivals and celebrations throughout the year, such as the Batalla del Vino in Haro, where participants douse each other in wine.
Surrounded by nature: Rioja is spoiled by beautiful natural landscapes, including the Sierra de Cantabria mountain range, the Laguna Negra nature reserve and the Ebro River.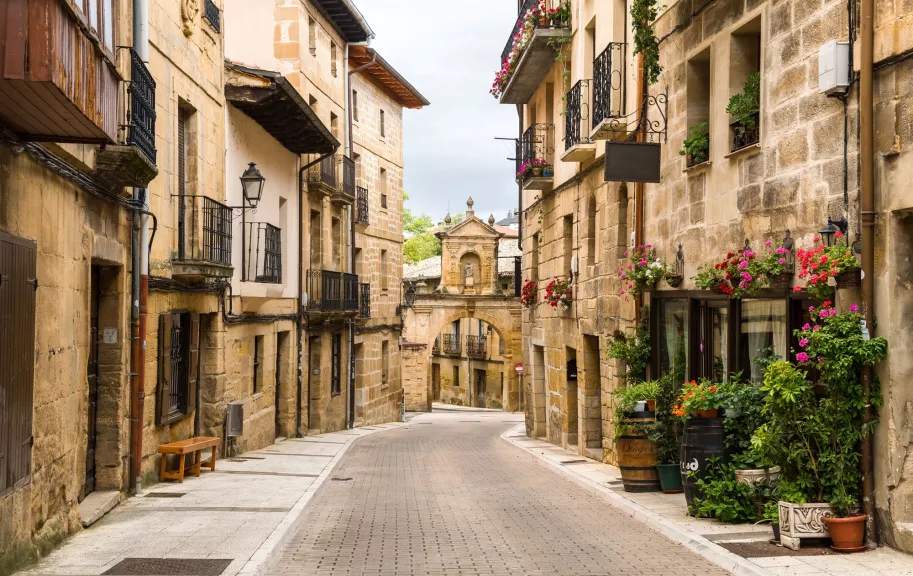 Explore by Foot
Features
Embark on part of the iconic pilgrimage route known as Camino de Santiago, making sure to take a break at the famous fountain at Monasterio de Santa Maria de Irache or the wine fountain.
Rioja Wines
Features
The deep and cavernous cellars of Rioja allow for producers, especially in Haro, to allow their wines to mature providing incredible flavor. Muga and Lopez de Heredia showcase the traditional ways, while new wineries such as Valenciso and Atardi provide the most modern techniques.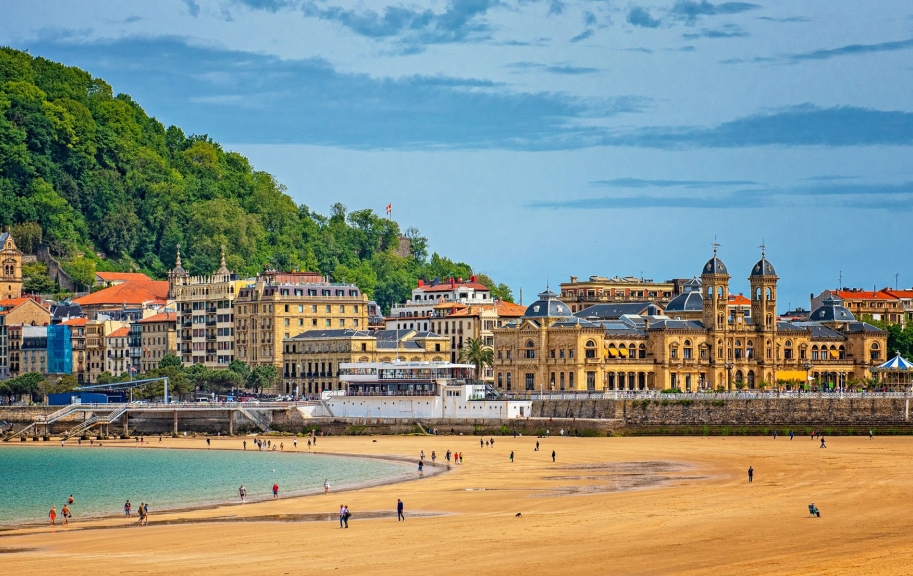 Explore San Sebastian
Features
From the pinxtos tours to 3* Michelin, the food of San Sebastian is among the best in the world. Sample some of the finest Basque cuisine, from simple tapas to exquisite dishes. Indulge yourself in an unforgettable gastronomic experience that will tantalize your taste buds.
Spain's Stunning Architecture
Features
The Marqués de Riscal Hotel and Guggenheim Museum in Bilbao boast awe-inspiring architecture. The Hotel Marqués de Riscal is the jewel in the crown, featuring titanium and steel roofing panels and an array of asymmetrical wall and floor tiles that create a stunning visual.
Discover Wine Pairing Trips
Custom Travel Itineraries
You're in control
At Into The Vineyard, we pride ourselves on our ability to offer you complete freedom to build your perfect trip. Start with one of our many sample itineraries and customize as you desire, or start with a blank page, and with the help of our expert Trip Planners, we can create your dream wine-inspired travel experience. 

Discover other regions in Spain
Testimonials
Carousel items
We just had an amazing trip to France/Spain to celebrate our 10-year wedding anniversary. I want to thank Into the Vineyard as they picked wonderful spots for us to stay along with some amazing adventures.

Brad Janitz

Hands down, the trip of a lifetime! My husband and I booked a two-week trip to France with Into the Vineyard, and we couldn't have asked for a better experience. Colin worked closely with us to understand our preferences before the trip and then custom-curated our itinerary based on that. Everywhere we went was absolutely amazing, and the fact all of the research, planning, and booking was done for us alleviated a lot of stress.

Heather Hale

My Husband & I just returned from a 2 week trip planned by INTO THE VINEYARD. This trip of a lifetime far exceeded our expectations...The properties we stayed at we loved & the guides were welcoming and had so much knowledge that they passed on to us. Thank you to Colin & his team for this unforgettable trip.

Bea "Bibi" Myerson

This was the second tour my wife and I have arranged through Into The Vineyard, and like the first tour, it delivered everything we had hoped for and more. Yes, a 3-week custom trip with high end accommodations and extensive use of personal guides along the way is expensive, but in our opinion worth the cost as long as it provides the desired experiences. Providing those experiences is what Into The Vineyard excels at.

Mark Sanford