Basque Country
Wine Tours
Paradise for Epicureans: Perhaps a lesser-known wine region, Basque Country is home to a growing number of wineries producing unique and flavorful wines.

Discover other wine regions in Spain
Spanish Grape Varieties:
Basque Country
Nestled in the scenic Basque Country, San Sebastian is a paradise for epicureans and culture enthusiasts alike. Boasting a rich gastronomy culture and a vibrant wine scene, this region offers adventurous palates exquisite local cuisine, and refreshing wines to indulge in.

Explore the old town and its unique blend of architectural styles, or delve into the vibrant cultural scene. Whether you're a wine connoisseur, a foodie, or a history buff, San Sebastian and the Basque Country promise to leave you feeling pampered, satisfied, and deliriously transformed.
Highlights
A gastronomic hub: San Sebastiaan is famous for its Michelin-starred restaurants, pintxos bars, and outstanding dining experiences. Treat yourself to the finest cuisine paired with incredible local wines.
Breathtaking landscapes: San Sebastiaan boasts spectacular natural attractions, such as the Bay of Biscay, the lush vineyards of the Rioja Alavesa wine region, and picturesque towns dotted with medieval castles and monasteries.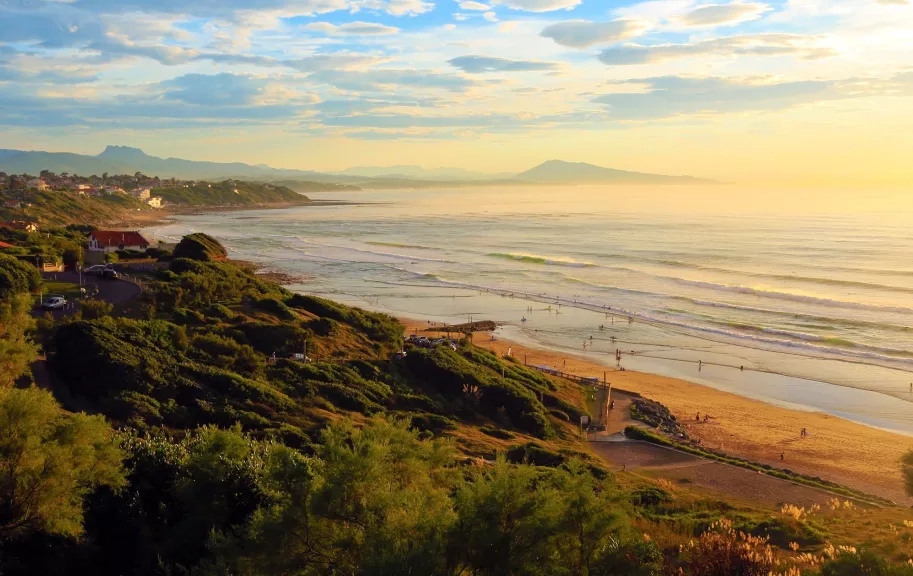 Hotel Maria Cristina
Features
The exclusive Hotel Maria Cristina offers luxurious suites with Belle
Époque architecture for maximum comfort, perfect for those seeking to
soak up the sun and therapeutic sea air of the 19th-century seaside town
on the Bay of Biscay.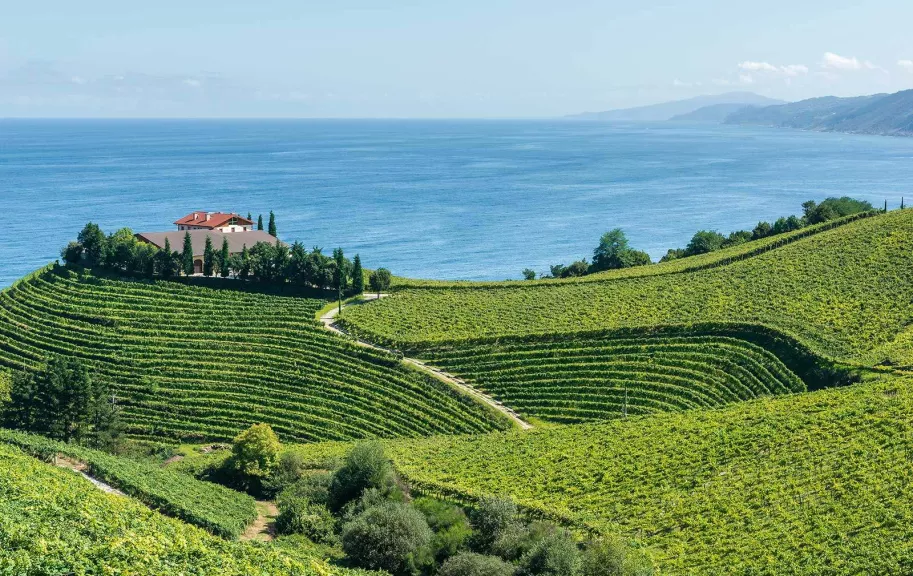 Learn About Txakoli Wines
Features
Experience a luxurious wine tasting with Elkano's Txakoli. Sample a young, dry white with sparkling freshness and low alcohol content. Delve into the history of Getariako Txakolina with traditional production methods combined with modern techniques for optimal results.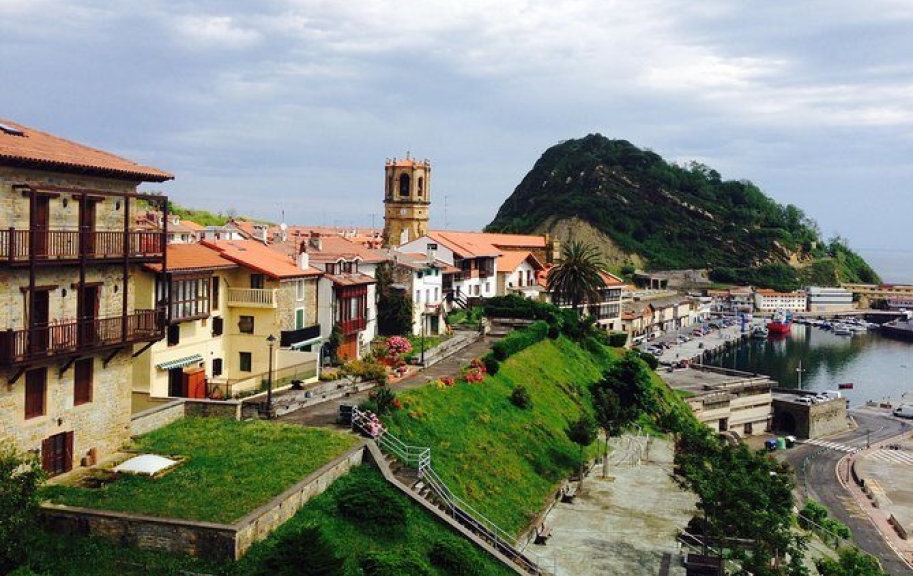 Visit the Fishing Port of Getaria
Features
The fishing port of Getaria was the birthplace of Juan Sebastian Elcano, Ferdinand Magellan's navigator. The village is the heart of the country's smallest wine region, producing Txakoli de Getaria.
Basque Cooking Class
Features
Join a cooking class in San Sebastian and discover the authentic Basque flavors. Visit the market with your chef-guide, then don an apron and prepare a variety of dishes using seasonal, local products. Enjoy your creation paired with local wines.
Discover Wine Pairing Trips
Custom Travel Itineraries
You're in control
At Into The Vineyard, we pride ourselves on our ability to offer you complete freedom to build your perfect trip. Start with one of our many sample itineraries and customize as you desire, or start with a blank page, and with the help of our expert Trip Planners, we can create your dream wine-inspired travel experience. 

Discover other regions in Spain
Testimonials
Carousel items
We just had an amazing trip to France/Spain to celebrate our 10-year wedding anniversary. I want to thank Into the Vineyard as they picked wonderful spots for us to stay along with some amazing adventures.

Brad Janitz

Hands down, the trip of a lifetime! My husband and I booked a two-week trip to France with Into the Vineyard, and we couldn't have asked for a better experience. Colin worked closely with us to understand our preferences before the trip and then custom-curated our itinerary based on that. Everywhere we went was absolutely amazing, and the fact all of the research, planning, and booking was done for us alleviated a lot of stress.

Heather Hale

My Husband & I just returned from a 2 week trip planned by INTO THE VINEYARD. This trip of a lifetime far exceeded our expectations...The properties we stayed at we loved & the guides were welcoming and had so much knowledge that they passed on to us. Thank you to Colin & his team for this unforgettable trip.

Bea "Bibi" Myerson

This was the second tour my wife and I have arranged through Into The Vineyard, and like the first tour, it delivered everything we had hoped for and more. Yes, a 3-week custom trip with high end accommodations and extensive use of personal guides along the way is expensive, but in our opinion worth the cost as long as it provides the desired experiences. Providing those experiences is what Into The Vineyard excels at.

Mark Sanford