Barcelona
Wine Tours
Whether you're sipping Cava on the coast, indulging in Priorat reds, or enjoying local wines in the city's lively wine bars, Barcelona serves as the perfect hub for exploring the diverse and thriving wine regions of Catalonia.
Discover other wine regions in Spain
Spanish Grape Varieties:
Barcelona
Experience the ultimate indulgence and embark on the perfect adventure for wine, food, and cultural immersion in Barcelona, Priorat, and Penedes. As a true embodiment of culture, Barcelona is known for its awe-inspiring architecture, world-class museums, and bustling city life, all offering a remarkable cultural experience like no other.

Priorat, on the other hand, boasts remarkable wine blends and breathtaking landscapes, promising a perfect retreat away from the hustle and bustle of city life. Likewise, Penedes, the heart of Catalan wine country, is famous for its renowned Cava and delicious gastronomy, making it a haven that continuously tantalizes your taste buds.

Highlights
The vibrant city: Explore the city of Barcelona, from its stunning architecture to its rich cultural heritage. From world-famous attractions such as Sagrada Familia and La Rambla to hidden gems hiding in this Mediterranean metropolis.
The exquisite Priorat Wine Region: Witness the magnificence of Priorat's captivating coastal scenery and rolling hills dotted with vineyards.

Prestigious wines from Catalunya's inland areas: Journey through Penedes' rolling hills and rustic villages, learning about traditional Catalan winemaking practices.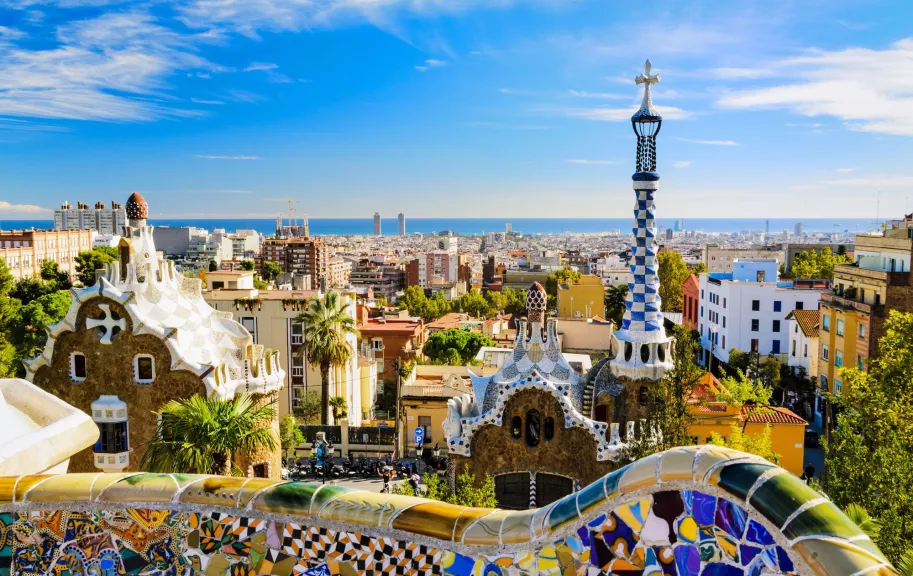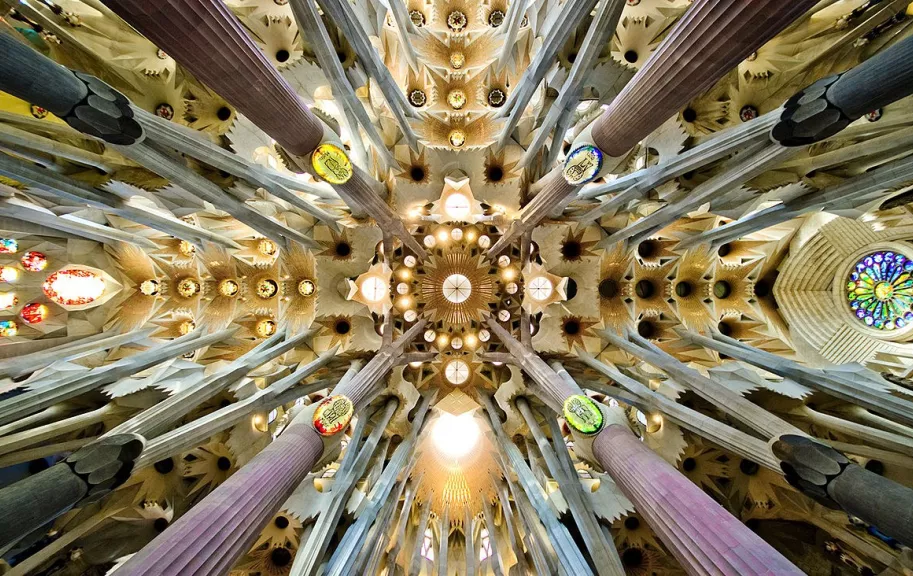 Admire Sagrada Familia
Features
This breathtakingly beautiful church is one of the single most important works of architecture in Europe. Step inside and explore its elaborate facade, intricate sculptures, and awe-inspiring stained glass windows. Get a glimpse into the mind of its architect, Antoni Gaudi, who was dedicated to creating an unparalleled structure that encompasses history, religion, artistry and engineering.
Sip on Penedès Wines
Features
Start your day with a visit to Montserrat Monastery, home of the Black Madonna. Then, experience the Penedès Wine Region with a traditional Catalan lunch. Our winemaker host will craft you an incredible feast. Afterward, explore Alt Penedes for its small-batch wines and learn all about the region's history. Finally, enjoy generous tastings in the cellar to top off the perfect day.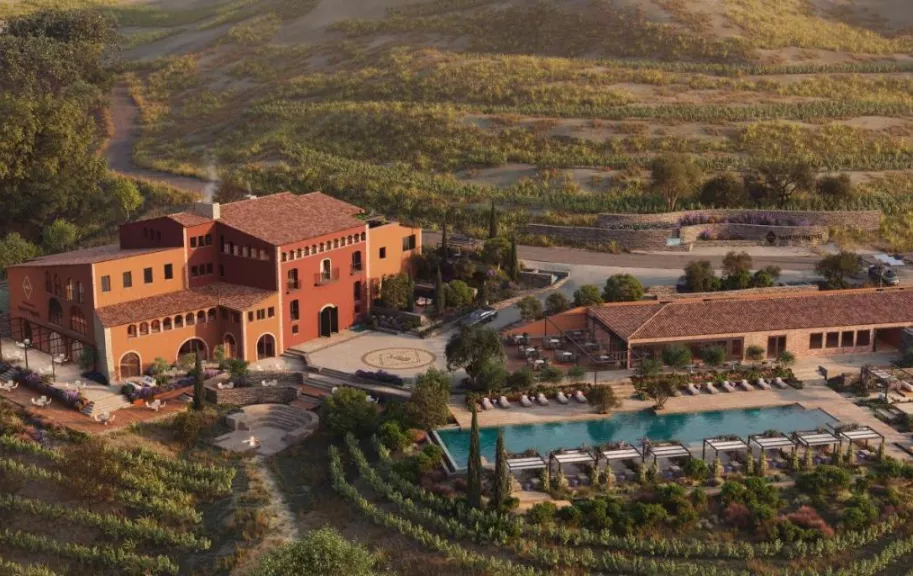 Explore the Priorat Wine Region
Features
Visit wineries such as Clos Dominic Winery or Mas Martinet Winery. Walk through hundred-year-old-vine wineries, enjoy the views and sample their wine. Then, stroll Gratallops village and enjoy lunch at a nearby winery or trattorias.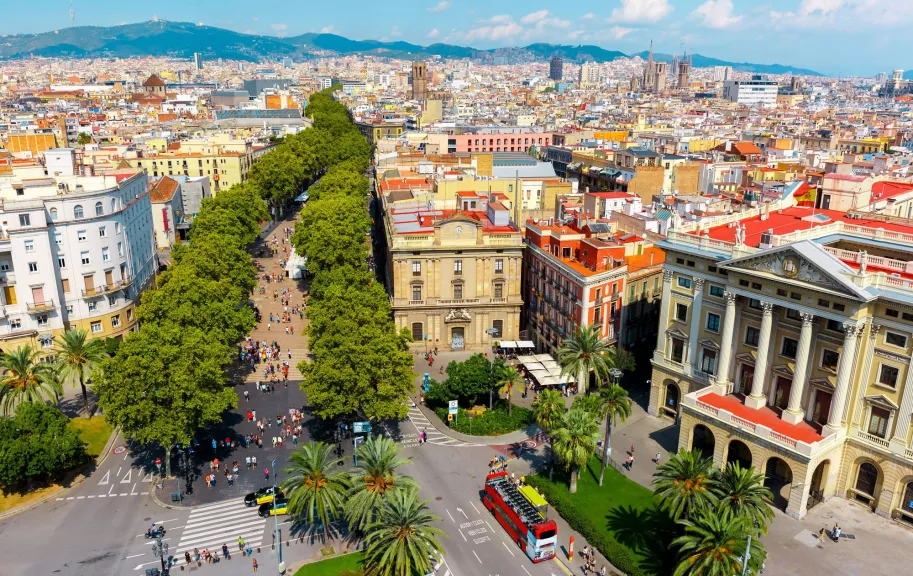 Wander Historical Neighborhoods
Features
Immerse yourself in the architectural, cultural, and historical neighborhoods of Barcelona. Embark on a journey through Barcelona's history. Start in the iconic Plaza Nova, standing before an ancient Roman gate. Admire the grand Cathedral and learn about medieval evolution of the city. Head to El Call and discover centuries-old Jewish customs, then wander through El Born's narrow cobblestone streets lined with boutiques and cafes. Take a stroll down Las Ramblas to explore Barcelona's modern development in the 18th & 19th centuries.
Discover Wine Pairing Trips
Custom Travel Itineraries
You're in control
At Into The Vineyard, we pride ourselves on our ability to offer you complete freedom to build your perfect trip. Start with one of our many sample itineraries and customize as you desire, or start with a blank page, and with the help of our expert Trip Planners, we can create your dream wine-inspired travel experience. 

Discover other regions in Spain
Testimonials
Carousel items
We just had an amazing trip to France/Spain to celebrate our 10-year wedding anniversary. I want to thank Into the Vineyard as they picked wonderful spots for us to stay along with some amazing adventures.

Brad Janitz

Hands down, the trip of a lifetime! My husband and I booked a two-week trip to France with Into the Vineyard, and we couldn't have asked for a better experience. Colin worked closely with us to understand our preferences before the trip and then custom-curated our itinerary based on that. Everywhere we went was absolutely amazing, and the fact all of the research, planning, and booking was done for us alleviated a lot of stress.

Heather Hale

My Husband & I just returned from a 2 week trip planned by INTO THE VINEYARD. This trip of a lifetime far exceeded our expectations...The properties we stayed at we loved & the guides were welcoming and had so much knowledge that they passed on to us. Thank you to Colin & his team for this unforgettable trip.

Bea "Bibi" Myerson

This was the second tour my wife and I have arranged through Into The Vineyard, and like the first tour, it delivered everything we had hoped for and more. Yes, a 3-week custom trip with high end accommodations and extensive use of personal guides along the way is expensive, but in our opinion worth the cost as long as it provides the desired experiences. Providing those experiences is what Into The Vineyard excels at.

Mark Sanford