Minho
Wine Tours
The Minho region is one of the country's most famous and prolific wine regions. Lush green landscapes, abundant rainfall, and the production of a variety of wines, including Vinho Verde, make Minho one of Portugal's most iconic wine styles.
Discover other wine regions in Portugal
Portuguese Grape Varieties:
Minho
Minho is a region located in the northwest corner of Portugal, known for its lush green landscapes, historic cities, and vibrant culture. The region is also home to a thriving wine industry, producing some of the country's most beloved white wines, including the crisp and aromatic Vinho Verde. Wine tourism in Minho is a popular activity, with visitors coming to taste the local wines, visit the vineyards and wineries, and learn about the history and production of this unique wine. Along with wine, the region offers a wealth of cultural and natural attractions, including historic cities like Braga and Guimarães, beautiful beaches, and the stunning Peneda-Gerês National Park.
Highlights
Hearty and flavorful: Minho cuisine features local ingredients such as fresh fish, meat, vegetables, and cornmeal. Some of the region's specialties include cozido à portuguesa and arroz de sarrabulho.
Always time to celebrate: The Minho region enjoys a rich cultural heritage and is home to several festivals and celebrations, such as the Feira de Barcelos, held every Thursday, and the Romaria de Nossa Senhora da Agonia, a colorful religious festival held in Viana do Castelo in August.
Intricate and Colourful: The Minho region is known for its handicrafts. The region's embroidery, known as bordado, is characterized by its ornate designs and vibrant threads, while its ceramics are known for their rustic charm and traditional patterns.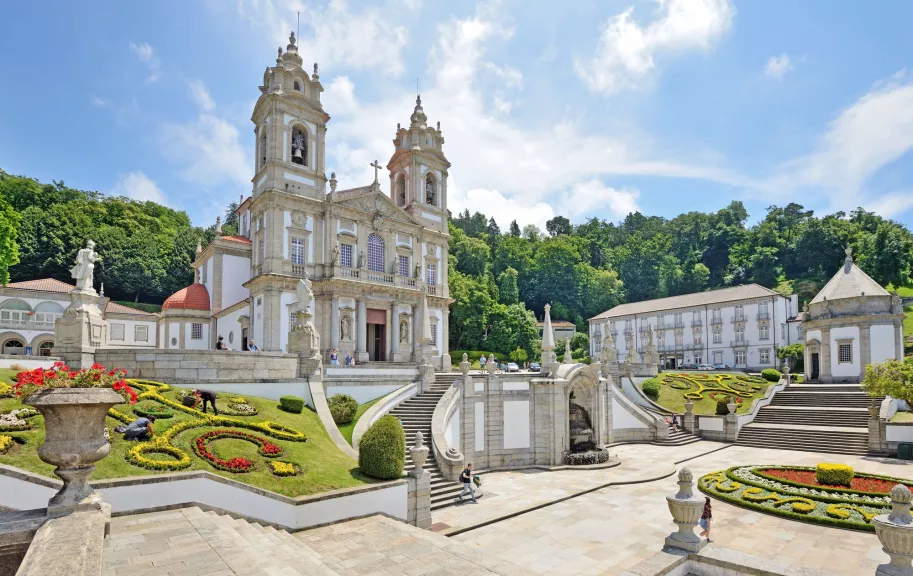 Stay at Casa do Sezim
Features
Nestled amidst our vineyards and a millennial forest, Casa de Sezim is a captivating colonial house that is steeped in history. Located just minutes away from the heart of Guimarães, this family-owned home offers an exclusive and tranquil retreat. Their boutique rooms warmly await your arrival.

Experience the enchantment of Casa de Sezim, where you can savor our exquisite Vinho Verde, crafted with expertise passed down through generations. Take a leisurely stroll through our picturesque gardens and century-old vineyards. Indulge in the unique farm experiences available, including participating in the making of our exceptional wines. Witness the incredible journey of our grapes, from harvest to bottle, and conclude your tour with a perfectly chilled glass of our finest nectar.

Visit Ponte De Lima
Features
Located in the heart of Lima Valley, Ponte de Lima holds the distinction of being the oldest town in Portugal with a glorious history spanning nearly 900 years. It takes its name after the majestic medieval bridge (ponte) that gracefully spans the Lima River. 
Serving as a pivotal Roman settlement on the renowned road connecting Braga to Santiago de Compostela and Lugo, Ponte de Lima received the honor of being the first place in Portugal to obtain a municipal charter. Today, it stands as a significant landmark on the Central Portuguese branch of the Camino de Santiago pilgrimage route, enchanting visitors with its rich historical significance and captivating allure.
Explore the City of Guimarães
Features
Explore the UNESCO World Heritage site of Guimarães, a city steeped in symbolism for Portugal. Embark on a guided tour through its historic center, where King Afonso Henriques began forging the nation. Experience the castle's captivating blend of legend, poetry, and heroism at the dawn of Portuguese history.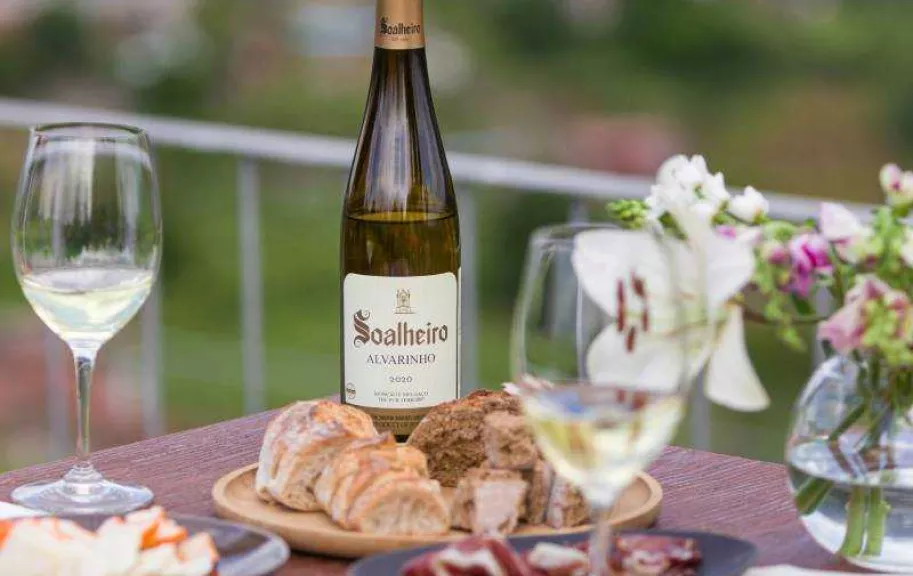 Taste Wines of Minho
Features
In Northern Portugal, savor the exquisite Soalheiro wine, crafted from Alvarinho grapes since the 1980s. Indulge in a tasting led by an estate expert, featuring sparkling, reserve, and prime selections. Delight in a traditional lunch at a local restaurant, perfectly paired with the estate's finest wines.
Discover Wine Pairing Trips
Custom Travel Itineraries
You're in control
At Into The Vineyard, we pride ourselves on our ability to offer you complete freedom to build your perfect trip. Start with one of our many sample itineraries and customize as you desire, or start with a blank page, and with the help of our expert Trip Planners, we can create your dream wine-inspired travel experience. 

Testimonials
Carousel items
We just had an amazing trip to France/Spain to celebrate our 10-year wedding anniversary. I want to thank Into the Vineyard as they picked wonderful spots for us to stay along with some amazing adventures.

Brad Janitz

Hands down, the trip of a lifetime! My husband and I booked a two-week trip to France with Into the Vineyard, and we couldn't have asked for a better experience. Colin worked closely with us to understand our preferences before the trip and then custom-curated our itinerary based on that. Everywhere we went was absolutely amazing, and the fact all of the research, planning, and booking was done for us alleviated a lot of stress.

Heather Hale

My Husband & I just returned from a 2 week trip planned by INTO THE VINEYARD. This trip of a lifetime far exceeded our expectations...The properties we stayed at we loved & the guides were welcoming and had so much knowledge that they passed on to us. Thank you to Colin & his team for this unforgettable trip.

Bea "Bibi" Myerson

This was the second tour my wife and I have arranged through Into The Vineyard, and like the first tour, it delivered everything we had hoped for and more. Yes, a 3-week custom trip with high end accommodations and extensive use of personal guides along the way is expensive, but in our opinion worth the cost as long as it provides the desired experiences. Providing those experiences is what Into The Vineyard excels at.

Mark Sanford