Douro Valley
Wine Tours
Famous for producing Port wine and high-quality table wines, the Douro Valley is one of the world's oldest wine regions and a UNESCO World Heritage site.

Discover other wine regions in Portugal
Portuguese Grape Varieties:
Douro
The Douro Valley, located in northern Portugal, is one of the oldest and most renowned wine regions in the world, famous for producing some of the best port wine. The valley is a UNESCO World Heritage Site, characterized by terraced vineyards that slope down towards the meandering Douro River, surrounded by rugged landscapes and historic towns. Along with the wine, the Douro Valley offers stunning scenery, traditional cuisine, and a warm and welcoming local culture.
Highlights
Fall in love with the food: The Douro Valley is also known for its cuisine, which features hearty dishes such as cozido and bacalhau. Local cheeses, such as Queijo da Serra, are also popular.
Picture-perfect Vineyards and wineries: The Douro Valley is known for its picturesque vineyards and wineries, many of which are open to visitors for tours and tastings. Popular wineries include Quinta do Crasto, Quinta do Noval, and Taylor's Port.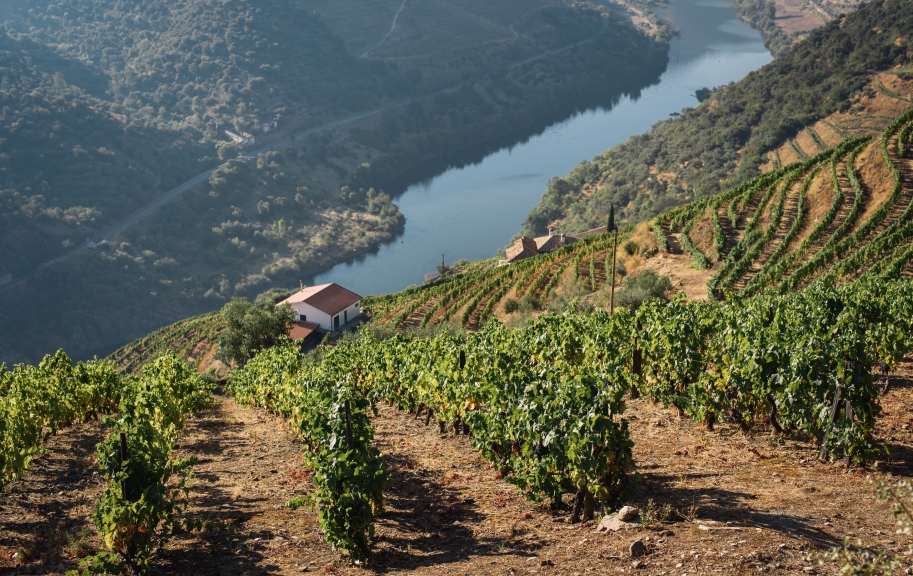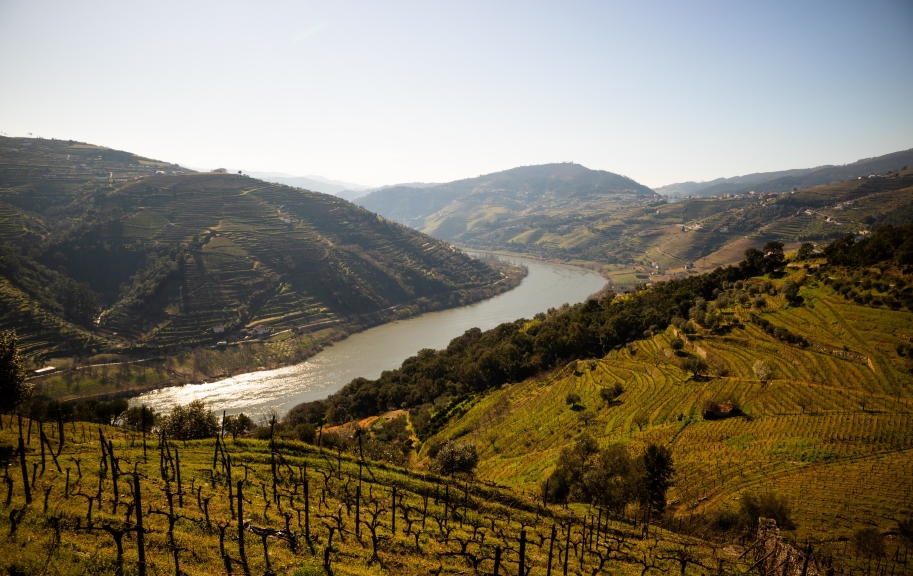 E-bike the Douro Valley
Features
Explore 25km of back roads, peddling amongst vineyards and small villages and take in the beautiful views and the river as your backdrop on the way down the valley hills.
Dinner and Tasting at Nova Wine Estate
Features
Revel in a luxurious escape to the renowned Nova Wine Estate. Enjoy stunning views of lush vineyards and charming architecture. Savor a 3-course meal with wine harmonization and a tasting of 4 wines - an unforgettable experience!
Taste Olive Oil in Upper Douro
Features
Discover the exquisite Extra Virgin Olive Oil from the prestigious Upper Douro region. Praemium, crafted by renowned Portuguese producer CARM, has once again clinched the coveted Gold Award at the esteemed 2023 NYIOOC, marking its second consecutive win for its exceptional organic blend. CARM Praemium delights the palate with its distinctively fruity and refreshing flavor profile.
Visit Top Douro Valley Producers
Features
Tour the charming vineyards and rolling hills of the Douro Valley. Discover the Quinta do Portal & Quinta do Crasto Wine Estates, two of Portugal's top producers. Enjoy a visit to their vineyards and wine cellars followed by a tasting of their premium-quality DOC Douro wines and Ports. Their vines have been growing in this harsh yet beautiful land for centuries, boasting 80+ year old vineyards.
Discover Wine Pairing Trips
Custom Travel Itineraries
You're in control
At Into The Vineyard, we pride ourselves on our ability to offer you complete freedom to build your perfect trip. Start with one of our many sample itineraries and customize as you desire, or start with a blank page, and with the help of our expert Trip Planners, we can create your dream wine-inspired travel experience. 

Testimonials
Carousel items
We just had an amazing trip to France/Spain to celebrate our 10-year wedding anniversary. I want to thank Into the Vineyard as they picked wonderful spots for us to stay along with some amazing adventures.

Brad Janitz

Hands down, the trip of a lifetime! My husband and I booked a two-week trip to France with Into the Vineyard, and we couldn't have asked for a better experience. Colin worked closely with us to understand our preferences before the trip and then custom-curated our itinerary based on that. Everywhere we went was absolutely amazing, and the fact all of the research, planning, and booking was done for us alleviated a lot of stress.

Heather Hale

My Husband & I just returned from a 2 week trip planned by INTO THE VINEYARD. This trip of a lifetime far exceeded our expectations...The properties we stayed at we loved & the guides were welcoming and had so much knowledge that they passed on to us. Thank you to Colin & his team for this unforgettable trip.

Bea "Bibi" Myerson

This was the second tour my wife and I have arranged through Into The Vineyard, and like the first tour, it delivered everything we had hoped for and more. Yes, a 3-week custom trip with high end accommodations and extensive use of personal guides along the way is expensive, but in our opinion worth the cost as long as it provides the desired experiences. Providing those experiences is what Into The Vineyard excels at.

Mark Sanford