Dão
Wine Tours
Whether you're seeking elegant reds or aromatic whites, Dão wines provide a delightful taste of Portugal's winemaking heritage
Discover other wine regions in Portugal
Portuguese Grape Varieties:
Dão
Dão is a wine region located in central Portugal, known for its elegant and complex red and white wines made from traditional grape varieties. The region is characterized by granite hills, valleys, and forests, creating a unique microclimate that is ideal for wine production. Wine tourism in Dão has been growing in recent years, with visitors drawn to the picturesque landscapes, quaint villages, and authentic wineries that offer a glimpse into the traditional winemaking techniques of the region.
Highlights
Grape varieties unique to Dão: The Dão region is known for its use of indigenous grape varieties, particularly the Touriga Nacional grape. Other grape varieties grown in the region include Tinta Roriz, Alfrocheiro, and Jaen.
A unique climate and terroir: The Dão region is located in central Portugal, in the foothills of the Serra da Estrela mountain range. The region's vineyards are planted at high altitudes, which helps to create a unique microclimate that is cooler and wetter than other regions in Portugal. The region's soils are also unique, with granite-based soils that are rich in minerals.
Rich Wine History: The Dão region has a long history of winemaking, dating back to Roman times. In the 18th and 19th centuries, the region's wines were particularly popular with Portuguese nobility.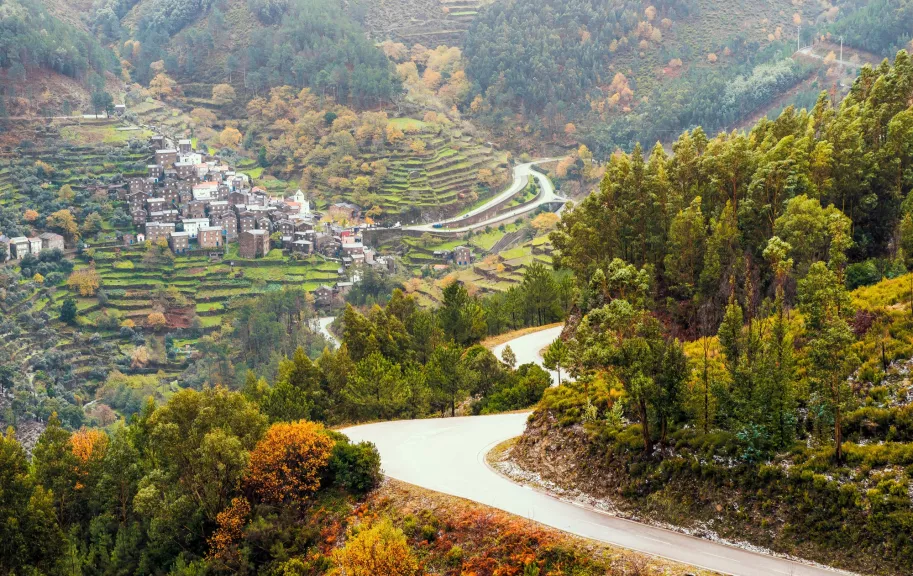 Stay at Parador Casa da Insua
Features
Situated in Penalva do Castelo, just 30 kilometers from Viseu and a leisurely 1 hour and 30 minutes from Oporto, Parador Casa da Ínsua seamlessly blends its historical significance with its idyllic natural surroundings.

Indulge in the everlasting charm and sophistication of the 18th century that permeates this boutique hotel. With an exquisite wine-tasting cellar, regional gastronomic delights, and inviting outdoor swimming pools, Casa da Ínsua presents itself as the perfect destination for an exceptional stay or hosting memorable events throughout the year.

An added touch of distinction is the hotel's unique offering of remarkable culinary experiences and wine tastings. Savor their own delightful cheese selection and other exquisite local produce, all impeccably crafted in-house.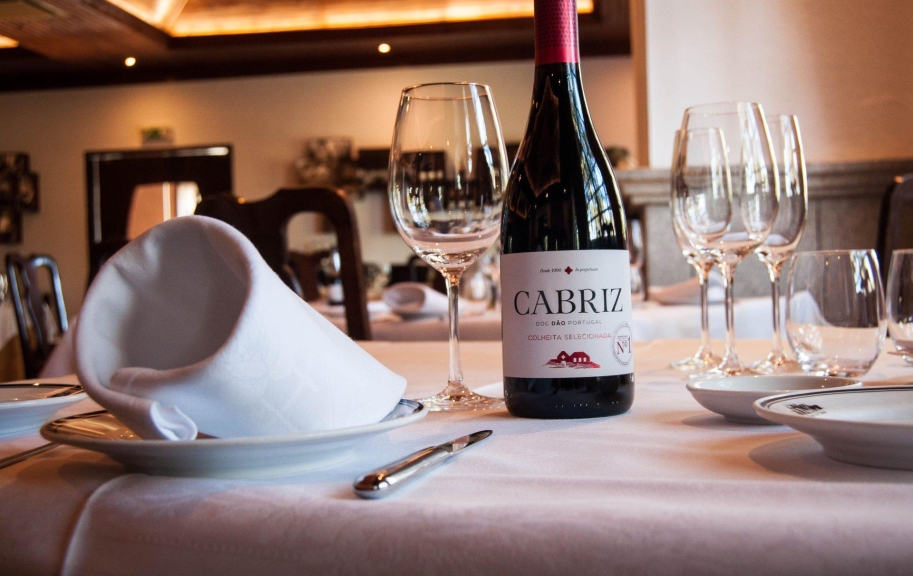 Savor Dão Wines at Cabriz Wine Estate
Features
Discover Cabriz, a prestigious Dão wine estate producing exceptional wines reflecting the region's unique terroir. Amidst scenic landscapes, indulge in elegant reds and crisp, aromatic whites, showcasing the signature Encruzado grape and revealing their complexity and aging potential.
Stay at Madre de Água Hotel
Features
Nestled amidst Dão's vineyards, Madre de Água Rural Hotel offers a serene retreat with inviting décor in earthy hues. Choose from 10 cozy rooms, each named after Portuguese grapes, or opt for a private apartment or studio. Indulge in exceptional comfort, quality service, and warm hospitality.
Explore the Dão Wine Region
Features
Revel in a private tasting and picnic at Quinta do Soito Wine Estate, a promising young producer. Explore the aristocratic village of Santar, its award-winning gardens, and visit the historic Casa de Santar for wine and cheese tastings. Conclude the day at Cruzeiro Wine Estate, savoring organic wines crafted by Julia Kemper.
Discover Wine Pairing Trips
Custom Travel Itineraries
You're in control
At Into The Vineyard, we pride ourselves on our ability to offer you complete freedom to build your perfect trip. Start with one of our many sample itineraries and customize as you desire, or start with a blank page, and with the help of our expert Trip Planners, we can create your dream wine-inspired travel experience. 

Testimonials
Carousel items
We just had an amazing trip to France/Spain to celebrate our 10-year wedding anniversary. I want to thank Into the Vineyard as they picked wonderful spots for us to stay along with some amazing adventures.

Brad Janitz

Hands down, the trip of a lifetime! My husband and I booked a two-week trip to France with Into the Vineyard, and we couldn't have asked for a better experience. Colin worked closely with us to understand our preferences before the trip and then custom-curated our itinerary based on that. Everywhere we went was absolutely amazing, and the fact all of the research, planning, and booking was done for us alleviated a lot of stress.

Heather Hale

My Husband & I just returned from a 2 week trip planned by INTO THE VINEYARD. This trip of a lifetime far exceeded our expectations...The properties we stayed at we loved & the guides were welcoming and had so much knowledge that they passed on to us. Thank you to Colin & his team for this unforgettable trip.

Bea "Bibi" Myerson

This was the second tour my wife and I have arranged through Into The Vineyard, and like the first tour, it delivered everything we had hoped for and more. Yes, a 3-week custom trip with high end accommodations and extensive use of personal guides along the way is expensive, but in our opinion worth the cost as long as it provides the desired experiences. Providing those experiences is what Into The Vineyard excels at.

Mark Sanford