Marlborough Wine
Tours
Marlborough wines in New Zealand are famous for their intense aromas and flavors, capturing the beauty of the region. From Sauvignon Blanc to Pinot Noir, Marlborough produces world-class wines.
Discover other wine regions in New Zealand
New Zealand Grape Varieties:
Marlborough
The Marlborough region is one of the most renowned wine regions in the world, famous for its vividly aromatic Sauvignon Blanc, and complimented by delicious fresh seafood and diverse landscapes, from valleys of vines to sheltered waterways. The balance of extraordinary purity and intensity of flavors set around impressive aroma, distinctive tropical fruit characteristics, and appealing balanced acidity is superb. With its distinctive combination of cool nights, sunny days, and young soils, Marlborough is New Zealand's premier wine region.
Highlights
Taste world-renowned wines:  Indulge in the exquisite flavors of world-renowned wines. Marlborough, renowned for its exceptional Sauvignon Blanc, awaits to captivate your taste buds.
New Zealand's maritime bounty:  Enjoy the shoreline cuisine and taste the local Regal Salmon, Cloudy Bay Clams, or Green Shell Mussels, each offering a unique flavor.

Outdoor activities abound: Whether it's hiking on the Queen Charlotte Track, cycling through the vineyards, or sailing in the Sounds, Marlborough offers a plethora of outdoor activities.
Transport yourself: Visit the Omaka Aviation Heritage Centre, delve into local Maori history at the Marlborough Museum, or explore the historic shipwrecks in Ship Cove.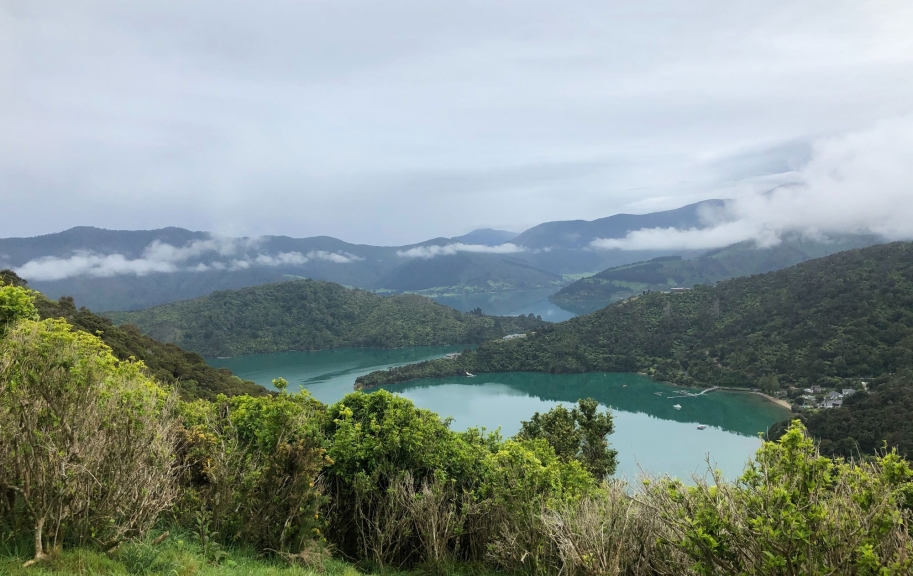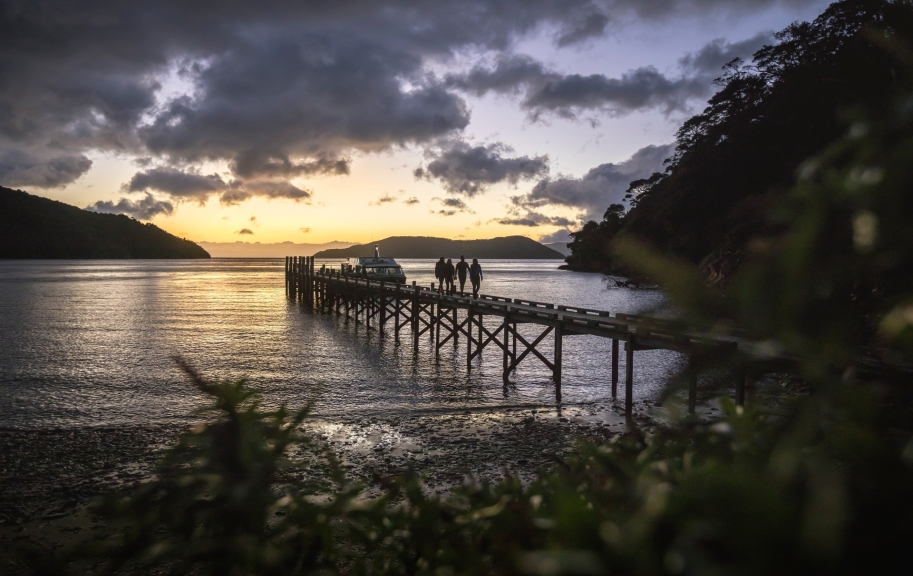 Try a Vintage Taste and Ride
Features
Step into the vintage era and embark on a Classic Car Wine Tour in New Zealand's stunning Marlborough wine region. Choose your ride from a 1967 Ford Mustang Convertible, 1975 VW Kombi, or 1957 Chevy Bel Air.

Explore vineyards and wineries, indulging in wine tastings at small cellars and top wineries. Enjoy a fun and relaxed day, starting at a time that suits you, as you soak up the picturesque surroundings and savor the flavors of exquisite wines. It's a unique and unforgettable experience for wine enthusiasts and car aficionados alike.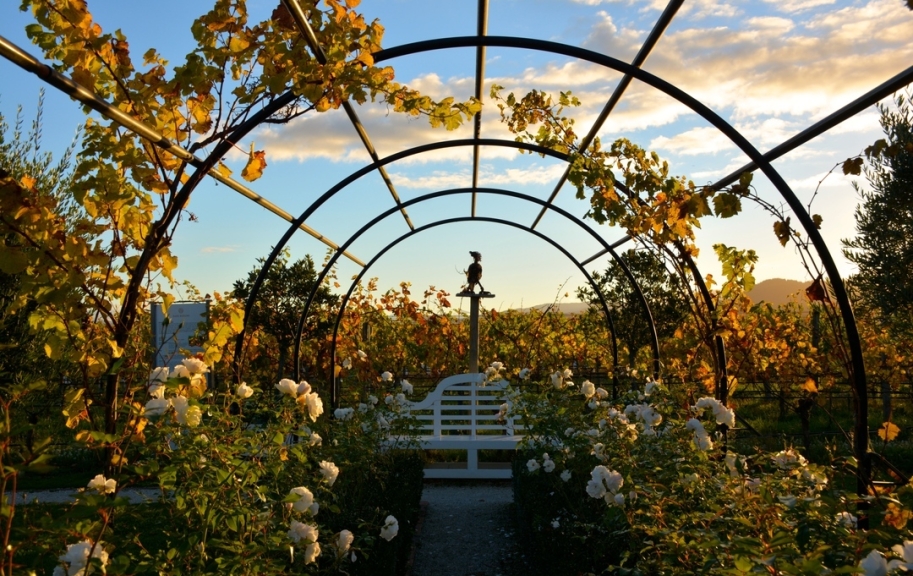 Stay at the Herzog Estate
Features
The gorgeous historic worker's cottage has been renovated for the Herzog's whilst they were still commuting between their wine estate in Switzerland and Marlborough. Today, they love to share this hidden gem with wine lovers from all over the world. Enjoy refined luxury within your own lovely garden with panoramic views over the vineyard into the mountains and beyond. Enjoy a glass of wine in your own luxurious lounge whilst watching the stunning sunset.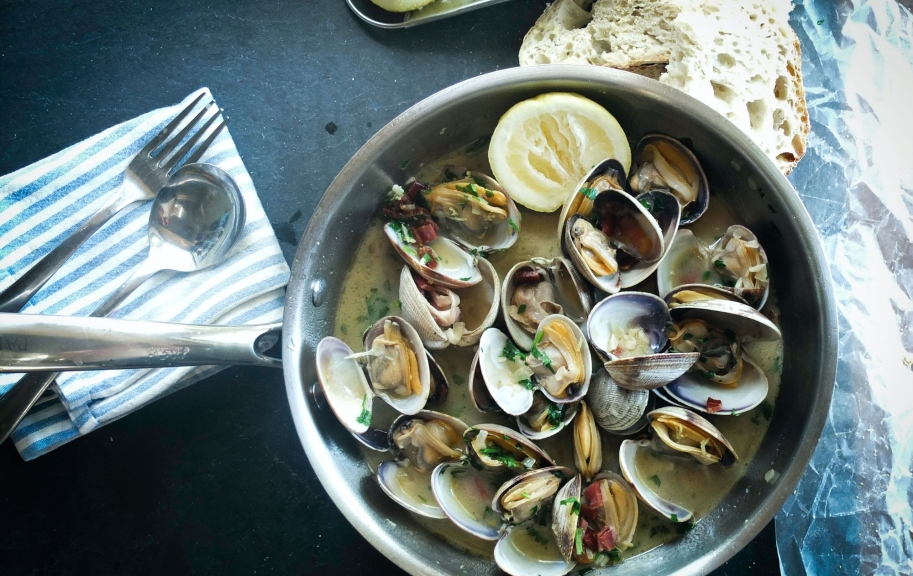 Cruise in Queen Charlotte Sound
Features
This extraordinary bay is adorned with rolling hillsides, tranquil waters, and lush green native bushland. Yet, this haven is not solely about the visual delights. It's also a culinary treasure trove, with seafood as diverse and exquisite as the surrounding landscape - a true testament to the crystal-clear waters from which it is sourced.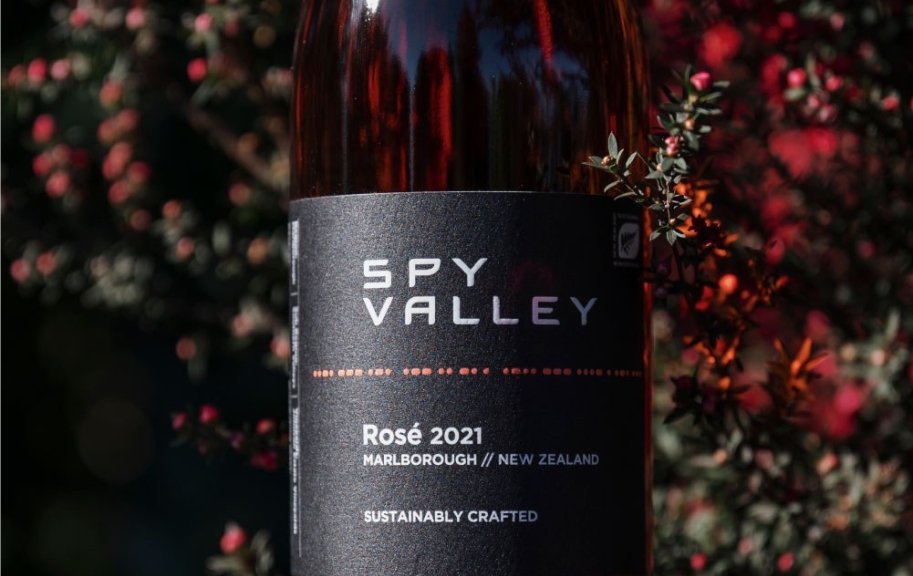 Visit Marlborough's Top Wineries
Features
You'll have the opportunity to visit esteemed wineries such as Allan Scott Wines, Cloudy Bay, Mahi Wine, Spy Valley and Clos Henri. Each offers its own unique charm, providing glimpses into the soul of Marlborough's wine culture.
Discover Wine Pairing Trips
Custom Travel Itineraries
You're in control
At Into The Vineyard, we pride ourselves on our ability to offer you complete freedom to build your perfect trip. Start with one of our many sample itineraries and customize as you desire, or start with a blank page, and with the help of our expert Trip Planners, we can create your dream wine-inspired travel experience. 

Testimonials
Carousel items
We just had an amazing trip to France/Spain to celebrate our 10-year wedding anniversary. I want to thank Into the Vineyard as they picked wonderful spots for us to stay along with some amazing adventures.

Brad Janitz

Hands down, the trip of a lifetime! My husband and I booked a two-week trip to France with Into the Vineyard, and we couldn't have asked for a better experience. Colin worked closely with us to understand our preferences before the trip and then custom-curated our itinerary based on that. Everywhere we went was absolutely amazing, and the fact all of the research, planning, and booking was done for us alleviated a lot of stress.

Heather Hale

My Husband & I just returned from a 2 week trip planned by INTO THE VINEYARD. This trip of a lifetime far exceeded our expectations...The properties we stayed at we loved & the guides were welcoming and had so much knowledge that they passed on to us. Thank you to Colin & his team for this unforgettable trip.

Bea "Bibi" Myerson

This was the second tour my wife and I have arranged through Into The Vineyard, and like the first tour, it delivered everything we had hoped for and more. Yes, a 3-week custom trip with high end accommodations and extensive use of personal guides along the way is expensive, but in our opinion worth the cost as long as it provides the desired experiences. Providing those experiences is what Into The Vineyard excels at.

Mark Sanford