Discover other wine regions in New Zealand
New Zealand Grape Varieties:
Hawke's Bay
Nestled on the eastern coast of New Zealand's North Island, Hawke's Bay is a captivating region renowned for its stunning landscapes, rich cultural heritage, and world-class wines. With a charming blend of picturesque vineyards, rolling hills, and breathtaking coastline, Hawke's Bay offers a unique and diverse experience for visitors. Home to vibrant cities like Napier and Hastings, this region boasts exceptional Art Deco architecture, a testament to its rebirth following the devastating 1931 earthquake.

From exploring award-winning wineries and indulging in gourmet cuisine to immersing in outdoor adventures and discovering Maori traditions, Hawke's Bay captivates the hearts of all who visit, leaving an indelible impression of its beauty and warmth.
Highlights
Drink in the serenity: Experience the finest regional wines with Syrah and Chardonnay varietals, in serene natural settings.
Magnificence, personified: Discover the unparalleled beauty of volcanic landscapes, cascading waterfalls, and serene pristine landscapes.
Relax and unwind: Retreat to the cozy comfort of luxurious boutique accommodations where you can be pampered and truly relax.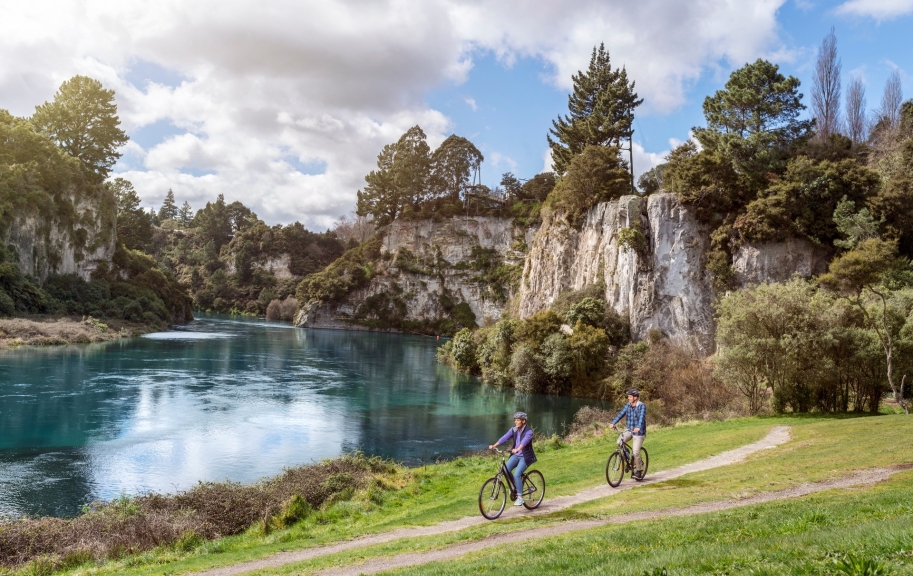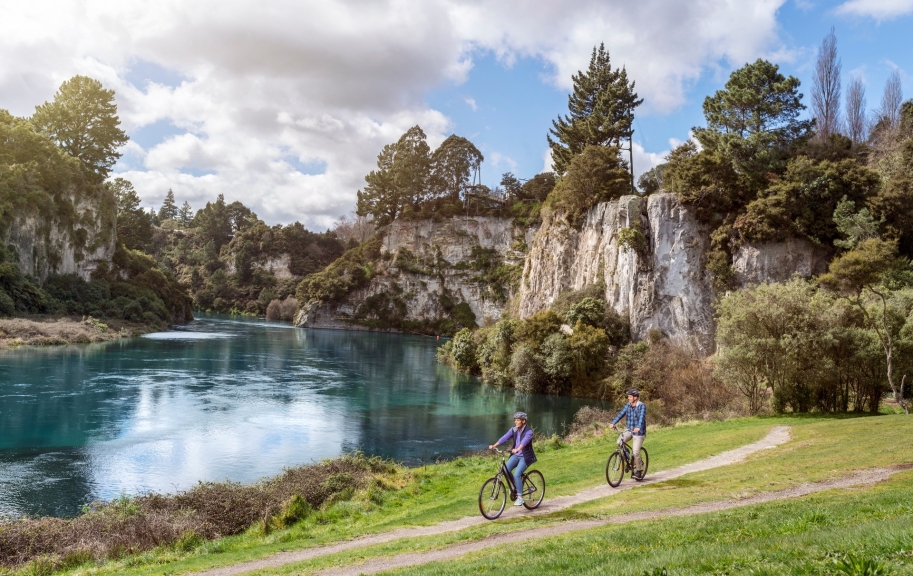 Picnic at Lake Taupo
Features
Lake Taupo in the central North Island is so much more than meets the eye. This expansive lake, which covers 237 square miles and resembles a vast inland sea, is actually part of an ancient caldera created by one of the world's largest volcanic eruptions 26,500 years ago.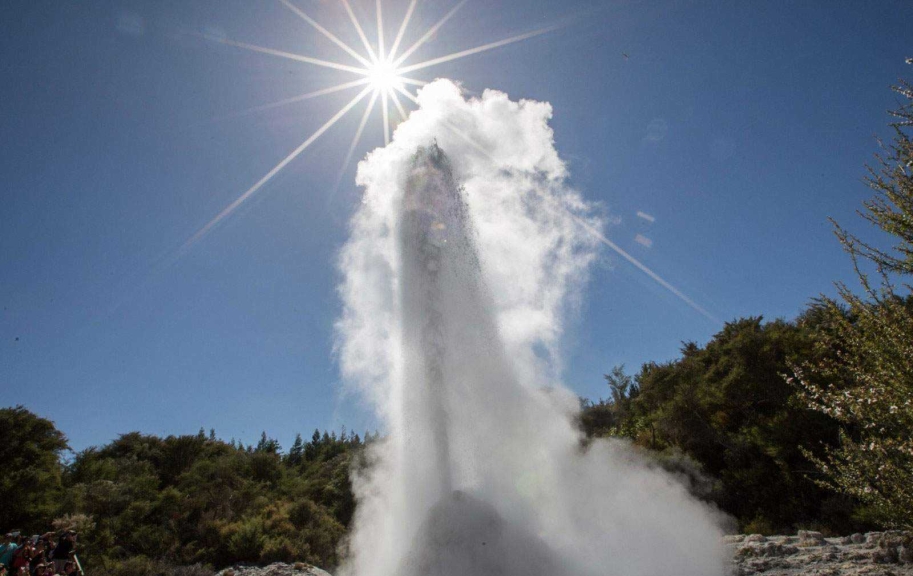 Wai-O-Tapu Walking Tour
Features
This geothermal park showcases a kaleidoscope of colorful hot springs, bubbling mud pools, and erupting geysers, creating a truly unique and otherworldly experience. Witness the spectacular Champagne Pool, the famous Lady Knox Geyser, and explore walking trails that lead through the geothermal wonders, offering a fascinating glimpse into the Earth's natural forces at work.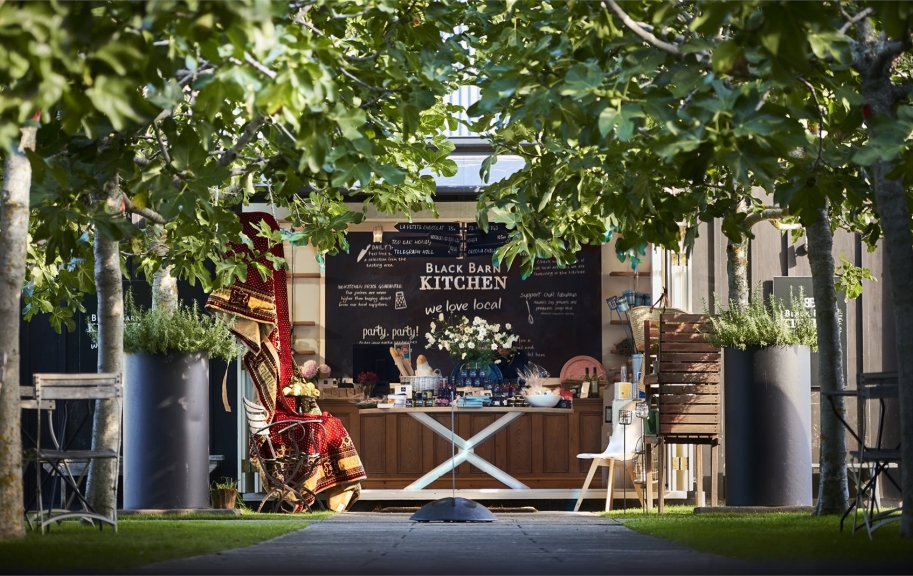 Stay Porters Boutique Hotel
Features
This 4.5 star accommodation immerses you into a world of luxury, comfort, and relaxation. Unwind in elegantly appointed guest rooms, complete with plush, classic furnishings and adorned with original local artwork. Enjoy attentive service within a stylish, intimate space that reflects the beauty and grandeur of the breathtaking Hawke's Bay region.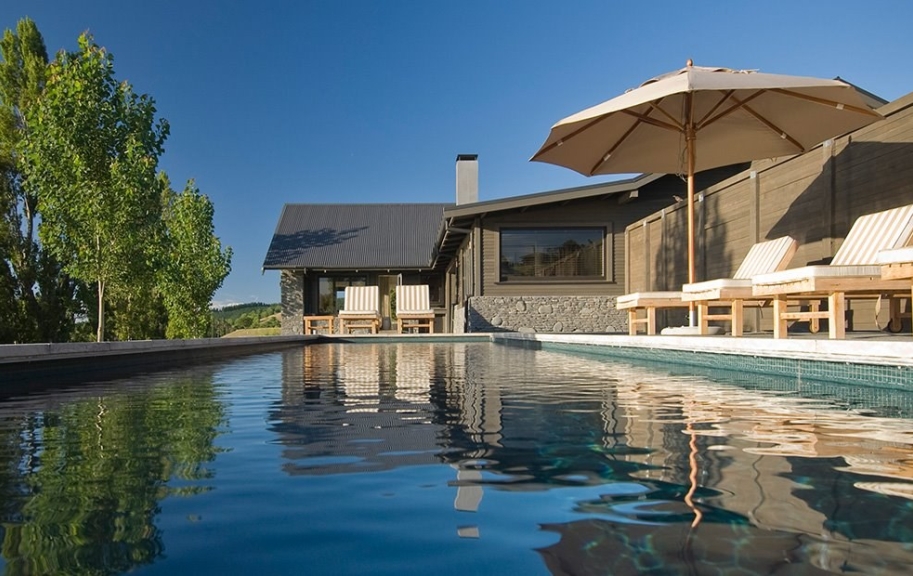 Hawkes Bay Wine Tour
Features
Indulge in the delights of beautiful Hawke's Bay Wine Country by visiting boutique wineries whilst enjoying an in-depth viticulture and winemaking encounter. While Hawke's Bay is predominantly known for Bordeaux Reds, Syrah, and Chardonnay, the region showcases an exceptional range of wine varieties to cater to everyone's preferences.
Discover Wine Pairing Trips
Custom Travel Itineraries
You're in control
At Into The Vineyard, we pride ourselves on our ability to offer you complete freedom to build your perfect trip. Start with one of our many sample itineraries and customize as you desire, or start with a blank page, and with the help of our expert Trip Planners, we can create your dream wine-inspired travel experience. 

Testimonials
Carousel items
We just had an amazing trip to France/Spain to celebrate our 10-year wedding anniversary. I want to thank Into the Vineyard as they picked wonderful spots for us to stay along with some amazing adventures.

Brad Janitz

Hands down, the trip of a lifetime! My husband and I booked a two-week trip to France with Into the Vineyard, and we couldn't have asked for a better experience. Colin worked closely with us to understand our preferences before the trip and then custom-curated our itinerary based on that. Everywhere we went was absolutely amazing, and the fact all of the research, planning, and booking was done for us alleviated a lot of stress.

Heather Hale

My Husband & I just returned from a 2 week trip planned by INTO THE VINEYARD. This trip of a lifetime far exceeded our expectations...The properties we stayed at we loved & the guides were welcoming and had so much knowledge that they passed on to us. Thank you to Colin & his team for this unforgettable trip.

Bea "Bibi" Myerson

This was the second tour my wife and I have arranged through Into The Vineyard, and like the first tour, it delivered everything we had hoped for and more. Yes, a 3-week custom trip with high end accommodations and extensive use of personal guides along the way is expensive, but in our opinion worth the cost as long as it provides the desired experiences. Providing those experiences is what Into The Vineyard excels at.

Mark Sanford