Victoria
Wine Tours
Victoria offers a diverse and captivating wine experience for wine enthusiasts and food lovers alike.
Discover other wine regions in Australia
Australian Grape Varieties:
Victoria
Welcome to Victoria, a vibrant state located in southeastern Australia. As the country's second-smallest yet second-most populated state, Victoria is a hub of diverse attractions and a wealth of natural beauty.
Discover the Yarra Valley's renowned wineries, the stunning coastal routes of the Great Ocean Road, or the relaxing hot springs of the Mornington Peninsula. Explore the Goldfields' rich history, the rugged wilderness of the Grampians, or the pristine beaches of Gippsland.
Highlights
Taste flavorful wines: Visit wineries such as Dominique Portet - 10th-generation winemakers bringing their craft from 18th-century Bordeaux. 

Indulge in the fresh produce of the region: artisanal cheeses, chocolatiers, and an abundance of ice cream to satisfy even the sweetest tooth.

Explore Australia's cultural capital: Visit the bayside area and walk the beach-side promenade. Other landmarks are the Golden Mile, the Royal Exhibition Building, Parliament House, and the Fitzroy Gardens.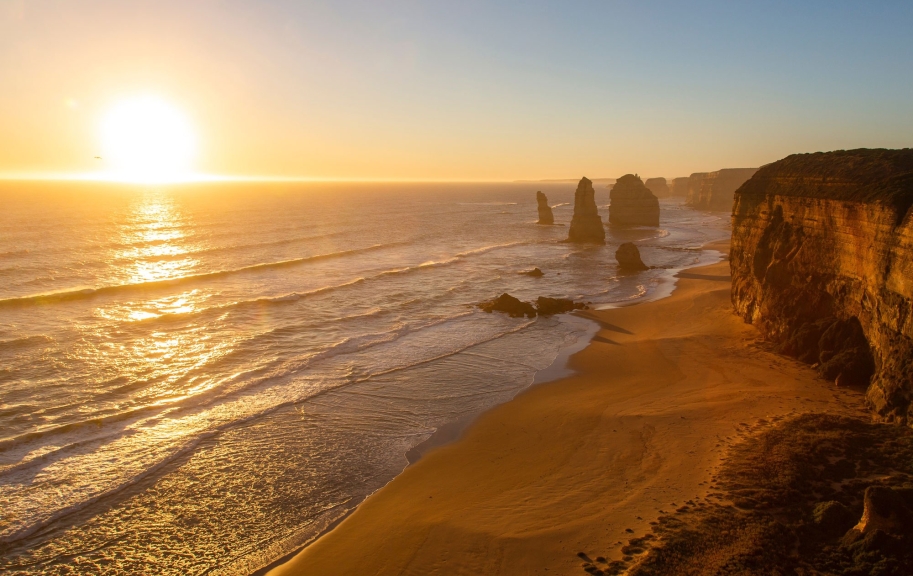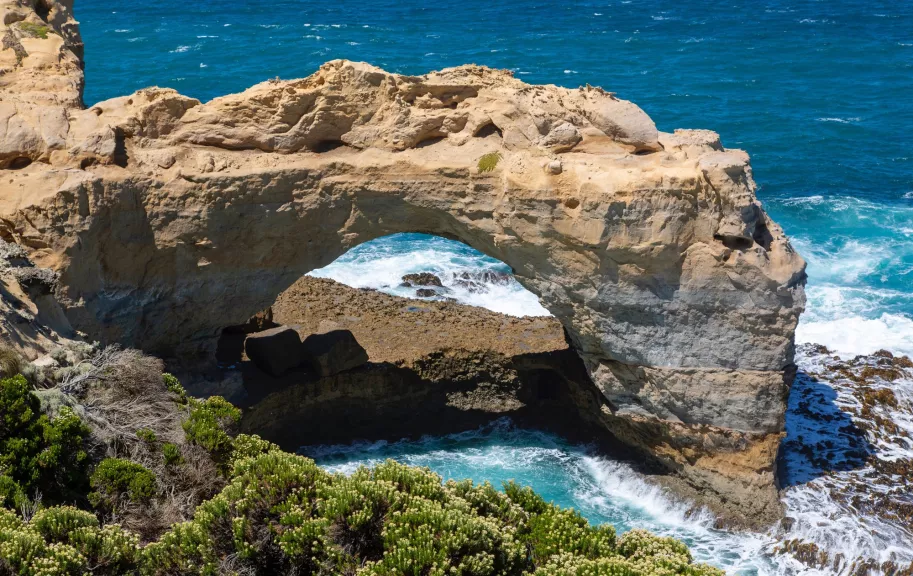 Explore Port Campbell National Park
Features
Behold the sculptured beauty of The Twelve Apostles. Many of these stacks of flat-bedded limestone rise 65 metres above sea level and are an inspiring sight to see. Visit incredible natural coves and lookouts like Loch Ard Gorge and hear stories from your host about the tragic and romantic shipwreck whilst marvelling at the landmark.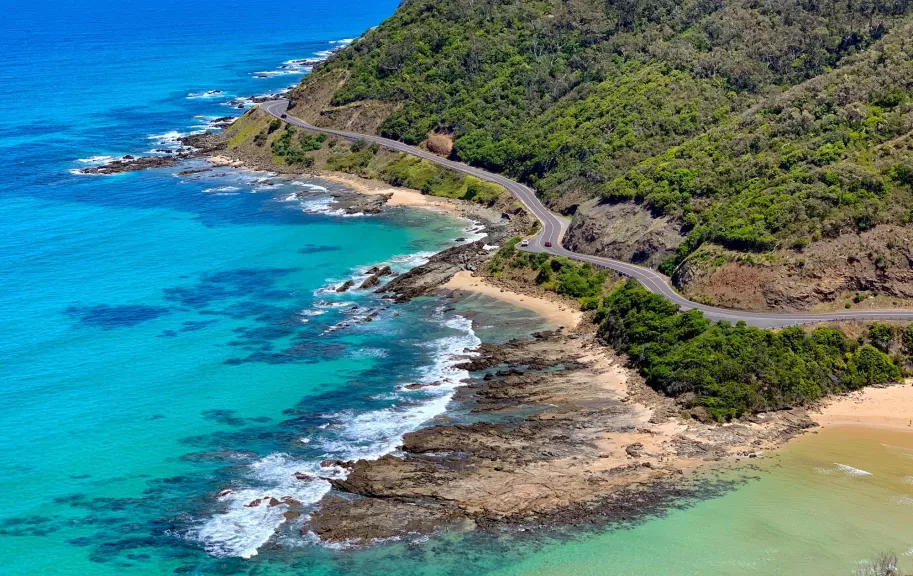 Fly Over the The Great Ocean Road
Features
Stretching 150 miles along the southern coast of Victoria is one of the most beautiful coastal drives in the world. Travel it and you will discover some of the world's most inspiring scenery, an ever-changing hinterland and charming towns and hamlets. Marvel at the huge cliffs, roaring seas, tranquil coves, magnificent waterfalls and secluded beaches.
The Yarra Valley
Features
From boutique vineyards and small family-run operations to large commercial producers, there's plenty of variety. The wines from this area are known for their intense flavours, ranging from sweet and fruity whites to bold and spicy reds. You'll find plenty of opportunities to explore new varieties while tasting your way through the valley's many cellars. And with breathtaking landscapes surrounding each vineyard, it makes for a truly unforgettable experience.
Meet Melbourne
Features
A perfect blend of rich cultural history and new age trends is waiting for you here. In the laneways and streets of the city, Melbourne is also known as one of the world's leading street art cities with stunning works creating free open-air galleries. Explore trendy neighborhoods and a sophisticated foodie scene with an enviable range of bars, cafes and restaurants.
Discover Wine Pairing Trips
Custom Travel Itineraries
You're in control
At Into The Vineyard, we pride ourselves on our ability to offer you complete freedom to build your perfect trip. Start with one of our many sample itineraries and customize as you desire, or start with a blank page, and with the help of our expert Trip Planners, we can create your dream wine-inspired travel experience. 

Testimonials
Carousel items
We just had an amazing trip to France/Spain to celebrate our 10-year wedding anniversary. I want to thank Into the Vineyard as they picked wonderful spots for us to stay along with some amazing adventures.

Brad Janitz

Hands down, the trip of a lifetime! My husband and I booked a two-week trip to France with Into the Vineyard, and we couldn't have asked for a better experience. Colin worked closely with us to understand our preferences before the trip and then custom-curated our itinerary based on that. Everywhere we went was absolutely amazing, and the fact all of the research, planning, and booking was done for us alleviated a lot of stress.

Heather Hale

My Husband & I just returned from a 2 week trip planned by INTO THE VINEYARD. This trip of a lifetime far exceeded our expectations...The properties we stayed at we loved & the guides were welcoming and had so much knowledge that they passed on to us. Thank you to Colin & his team for this unforgettable trip.

Bea "Bibi" Myerson

This was the second tour my wife and I have arranged through Into The Vineyard, and like the first tour, it delivered everything we had hoped for and more. Yes, a 3-week custom trip with high end accommodations and extensive use of personal guides along the way is expensive, but in our opinion worth the cost as long as it provides the desired experiences. Providing those experiences is what Into The Vineyard excels at.

Mark Sanford