South Australia
Wine Tours
Whether you're a fan of bold reds, crisp whites, or sparkling wines, South Australia offers a diverse range of wine experiences in a beautiful and welcoming setting.
Discover other wine regions in Australia
Australian Grape Varieties:
South Australia
A captivating region is known for its world-class wine, breathtaking landscapes, and charming historic towns. Nestled at the heart of this enchanting region is Adelaide, the perfect starting point for your exploration. Surrounded by three remarkable wine-producing areas, Barossa Valley, McLaren Vale, and Clare Valley, Adelaide's location is an oenophile's dream. Each valley boasts distinctive wines, from globally acclaimed varieties to unique local blends, promising an unforgettable tasting experience.
But South Australia offers more than just exquisite wine. It's a land where natural beauty and history intertwine. Rolling hills dotted with vineyards transition into rugged coastlines, while quaint townships steeped in history are nestled amidst picturesque landscapes. It's a place where every turn reveals a new postcard-worthy view, and every town has a story to tell.
Whether you're savoring a glass of Shiraz amidst stunning vineyards, strolling through historic towns, or basking in the awe-inspiring vistas, South Australia offers a rich and varied experience that's bound to captivate.
Highlights
Discover Hunter Valley: With a blend of appealing new wineries and historic family-owned establishments, the Hunter Valley is home to over 150 different cellar doors, outstanding restaurants, boutique breweries, and local cheese factories.
Meet the locals: Visit a number of well-known kangaroo 'hangouts' where, if lucky, you will see them in the wild. Alternatively, you may wish to substitute a wine estate visit with a visit to Healesville Sanctuary to meet some of the unique and fascinating Australian wildlife including kangaroos, wallabies, platypus, lyrebirds, and even the Tasmanian devil.
National Parks: South Australia is home to numerous national parks, like Flinders Chase National Park on Kangaroo Island, providing opportunities for outdoor adventures and wildlife encounters.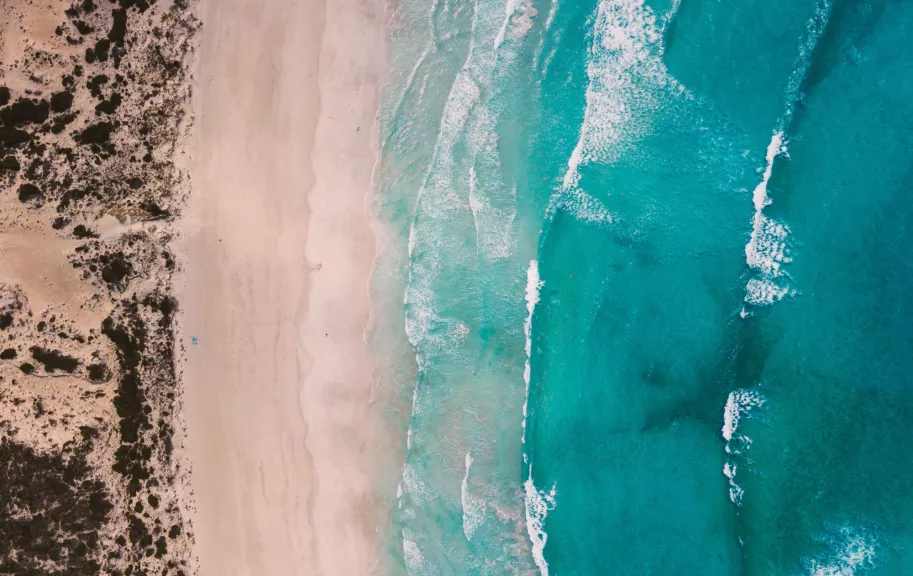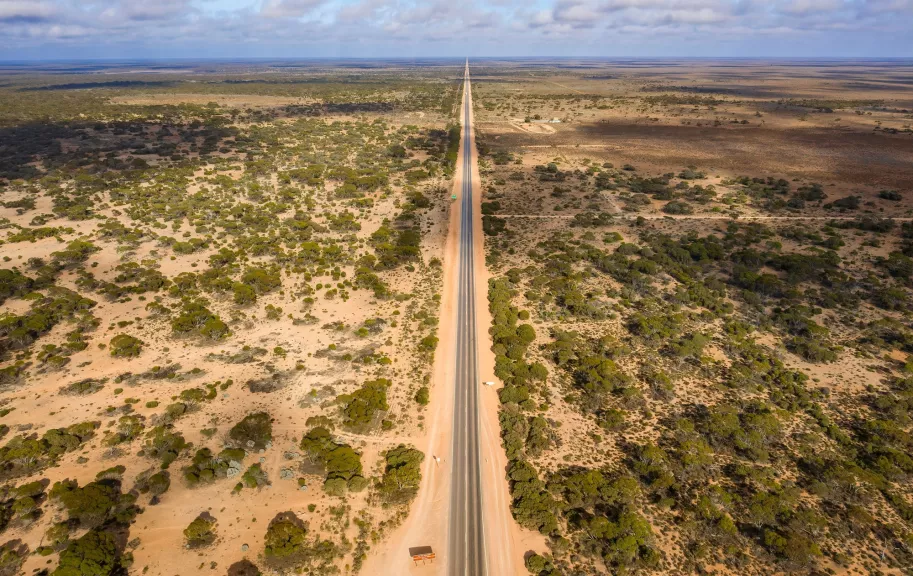 Sunrise Over the Nullarbor Plain
Features
Be captivated by its vast blue skies and timeless desert landscape, interrupted only by the friendly kangaroos that call it home. A place where nature's silence speaks volumes.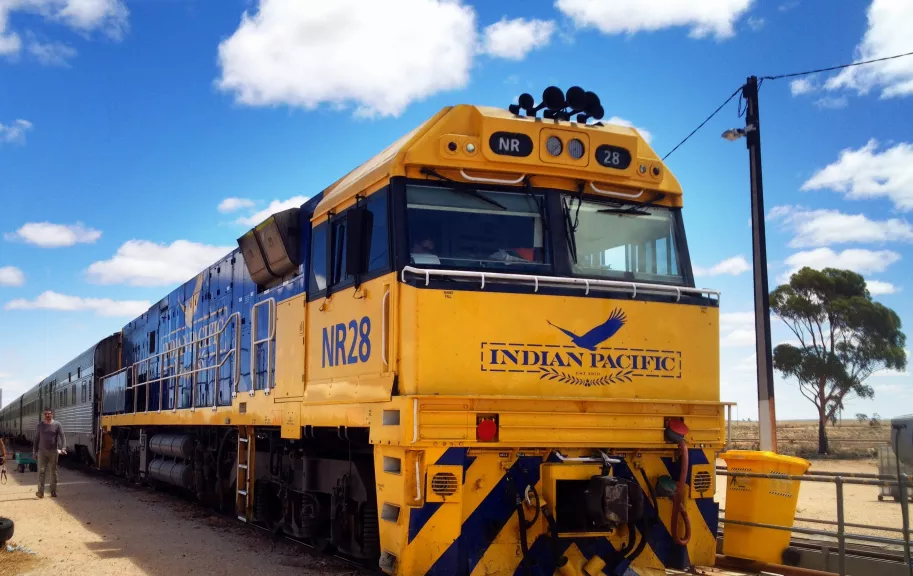 Take the Indian Pacific Train
Features
Embark on a 2 day epic journey from Adelaide to Perth on the Indian Pacific train. Traverse breathtaking landscapes, stop over at the ghost town of Cook, and experience Australia's heartland.
Enjoy Tastings at Boutique Wineries
Features
Enjoy tastings at Boutique Wineries in McLaren Vale, Adelaide Hills and the Barossa Valley.
These are internationally acclaimed wine regions and home to some of the biggest names in Australian wine, including Penfolds, Henschke Cellars, Wolf Blass and Jacob's Creek, along with a host of emerging boutique and artisan vintners producing the next generation of Australian wines.
Immerse Yourself in Adelaide
Features
The boutique city of Adelaide is brimming with a rich cultural heritage. Laneways are woven together by hidden bars, award-winning restaurants and artisan barista houses. What's more, Adelaide sits right at the foot of three incredible wine regions that produce both world-renowned and under-the-radar wines.
Discover Wine Pairing Trips
Custom Travel Itineraries
You're in control
At Into The Vineyard, we pride ourselves on our ability to offer you complete freedom to build your perfect trip. Start with one of our many sample itineraries and customize as you desire, or start with a blank page, and with the help of our expert Trip Planners, we can create your dream wine-inspired travel experience. 

Testimonials
Carousel items
We just had an amazing trip to France/Spain to celebrate our 10-year wedding anniversary. I want to thank Into the Vineyard as they picked wonderful spots for us to stay along with some amazing adventures.

Brad Janitz

Hands down, the trip of a lifetime! My husband and I booked a two-week trip to France with Into the Vineyard, and we couldn't have asked for a better experience. Colin worked closely with us to understand our preferences before the trip and then custom-curated our itinerary based on that. Everywhere we went was absolutely amazing, and the fact all of the research, planning, and booking was done for us alleviated a lot of stress.

Heather Hale

My Husband & I just returned from a 2 week trip planned by INTO THE VINEYARD. This trip of a lifetime far exceeded our expectations...The properties we stayed at we loved & the guides were welcoming and had so much knowledge that they passed on to us. Thank you to Colin & his team for this unforgettable trip.

Bea "Bibi" Myerson

This was the second tour my wife and I have arranged through Into The Vineyard, and like the first tour, it delivered everything we had hoped for and more. Yes, a 3-week custom trip with high end accommodations and extensive use of personal guides along the way is expensive, but in our opinion worth the cost as long as it provides the desired experiences. Providing those experiences is what Into The Vineyard excels at.

Mark Sanford