Colchagua Valley
Wine Tours
The Colchagua Valley, with its unique climate and terroir, excels in the production of red wines, particularly Cabernet Sauvignon and Carmenère.
Discover other wine regions in Chile
Chile Grape Varieties:
Colchagua Valley
The Colchagua Valley, set in the southwestern half of the larger Rapel Valley, is known for its beautiful vineyard-covered hills, hundred-year-old vines, modern high-tech wineries, and enchanting colonial estate houses.

Still very much under the radar and relatively new compared to the traditional Maipo Valley, the region produces full-bodied red wine varietals including Cabernet Sauvignon, Syrah, and the country's famed carménère. The quality wines are thanks to a favorable mix of mild Mediterranean climate with marine breezes cooling the vines and granitic and volcanic soils which allow grapes to ripen with little intervention.
Highlights
Historic Sites:  Home to several historic sites, including the Santa Cruz Plaza, a 19th-century plaza that is surrounded by colonial architecture, and the Colchagua Museum, featuring exhibits on the history and culture of the region.
Get to Know Carmenère: A fascinating variety originating from the Médoc region of France, used to produce deep red wines. This medium-bodied red wine is now almost exclusively grown in Chile, where it has found a new identity and is often referred to as Chile's "signature grape."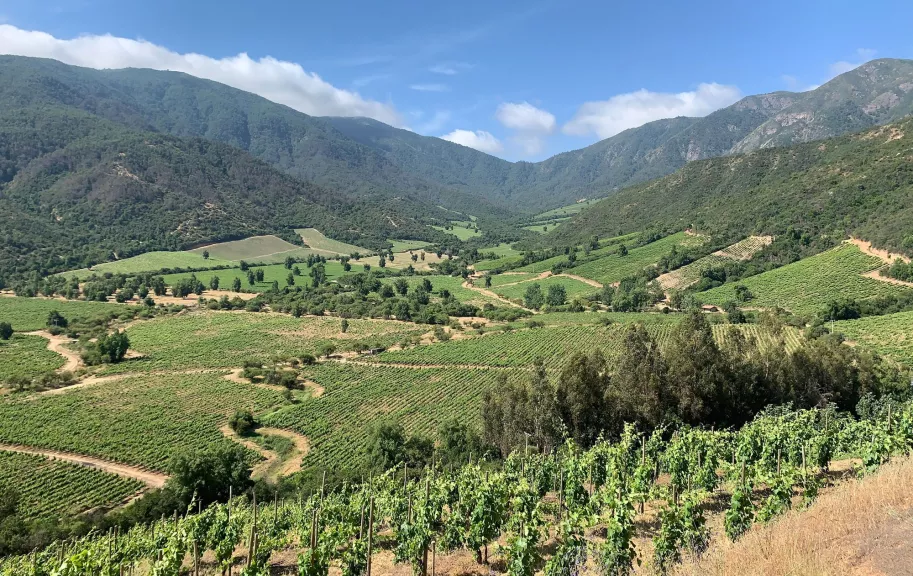 Dine at Fuegos de Apalta
Features
Frances Mallman's Fuegos de Apalta, located in the scenic Colchagua valley, is a top-notch dining destination. Known for its exquisite cuisine, innovative dishes, and superior wine pairings, it offers a unique gastronomic experience amidst beautiful vineyards. The menu blends Chilean and international flavors using local ingredients, while the wine list features Lapostolle's premium wines along with other regional favorites.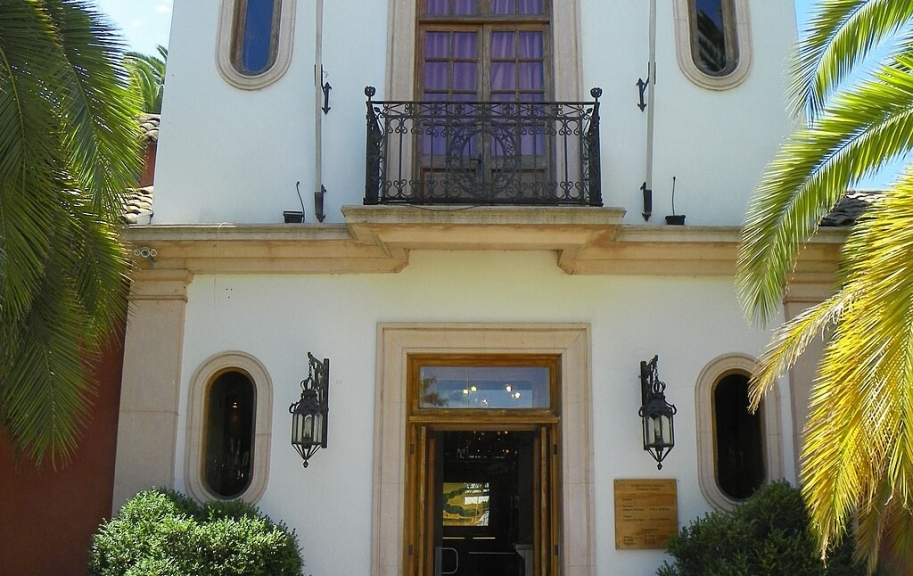 Tour Enchanting Colonial Estate Houses
Features
Colchagua Valley's Colonial Estate Houses are a charming blend of history and architecture. Nestled amidst lush vineyards, these estates offer a glimpse into Chile's past, boasting well-preserved colonial-style structures, serene gardens, and captivating stories.
Visit World Class Wineries
Features
Visit Neyen Winery, located on an historic site with Bordeaux Cabernet Sauvignon vines from 1890, for a unique tasting experience. At Viu Manent, learn about the 2017 Wines of Chile Winery of the Year, known for its full-bodied Cabernet, Carmenere, Syrah, and Malbec. Experience Casa Lapostolle, considered one of the architectural greats of Chilean wineries.
Stay at Viña Vik Hotel & Winery
Features
Viña Vik is a luxurious destination for wine lovers. Its impressive modern architecture is set in the stunning Cachapoal Valley, surrounded by vineyards with lush rolling hills offering breathtaking views. Guests can enjoy the exclusive and immersive experience with upscale accommodations and world-class amenities. Taste the exquisite ultra-premium wines of Viña Vik and take delight in its natural backdrop filled with beauty.
Discover Wine Pairing Trips
Custom Travel Itineraries
You're in control
At Into The Vineyard, we pride ourselves on our ability to offer you complete freedom to build your perfect trip. Start with one of our many sample itineraries and customize as you desire, or start with a blank page, and with the help of our expert Trip Planners, we can create your dream wine-inspired travel experience. 

Discover other regions in Chile
Testimonials
Carousel items
We just had an amazing trip to France/Spain to celebrate our 10-year wedding anniversary. I want to thank Into the Vineyard as they picked wonderful spots for us to stay along with some amazing adventures.

Brad Janitz

Hands down, the trip of a lifetime! My husband and I booked a two-week trip to France with Into the Vineyard, and we couldn't have asked for a better experience. Colin worked closely with us to understand our preferences before the trip and then custom-curated our itinerary based on that. Everywhere we went was absolutely amazing, and the fact all of the research, planning, and booking was done for us alleviated a lot of stress.

Heather Hale

My Husband & I just returned from a 2 week trip planned by INTO THE VINEYARD. This trip of a lifetime far exceeded our expectations...The properties we stayed at we loved & the guides were welcoming and had so much knowledge that they passed on to us. Thank you to Colin & his team for this unforgettable trip.

Bea "Bibi" Myerson

This was the second tour my wife and I have arranged through Into The Vineyard, and like the first tour, it delivered everything we had hoped for and more. Yes, a 3-week custom trip with high end accommodations and extensive use of personal guides along the way is expensive, but in our opinion worth the cost as long as it provides the desired experiences. Providing those experiences is what Into The Vineyard excels at.

Mark Sanford