Greater Kruger
National Park
From the myriad of wildlife, to the sweeping savannahs and lush forests, visitors can expect a safari-like adventure like no other.  
Discover other wine regions in South Africa
South Africa Grape Varieties:
Greater Kruger National Park
The world-famous Greater Kruger National Park (GKNP) is South Africa's largest complex of game reserves and one of the finest wildlife sanctuaries in the world. The GKNP has nearly four million hectares of unfenced African wilderness where one of the continent's largest varieties of African mammal species roam freely. Within the GKNP are the renowned Timbavati, Klaserie, and Sabi Sand reserves.
Highlights
Search for the Big 5: Lion, leopard, rhino, elephant, and African buffalo on game drives.
Luxurious wilderness: Stay in decadent lodges and sumptuous safari camps to observe the wide-open plains, awe-inspiring wildlife and pristine mountain landscapes.
Taste the culture: Be inspired by South African cuisine prepared by local chefs with local ingredients.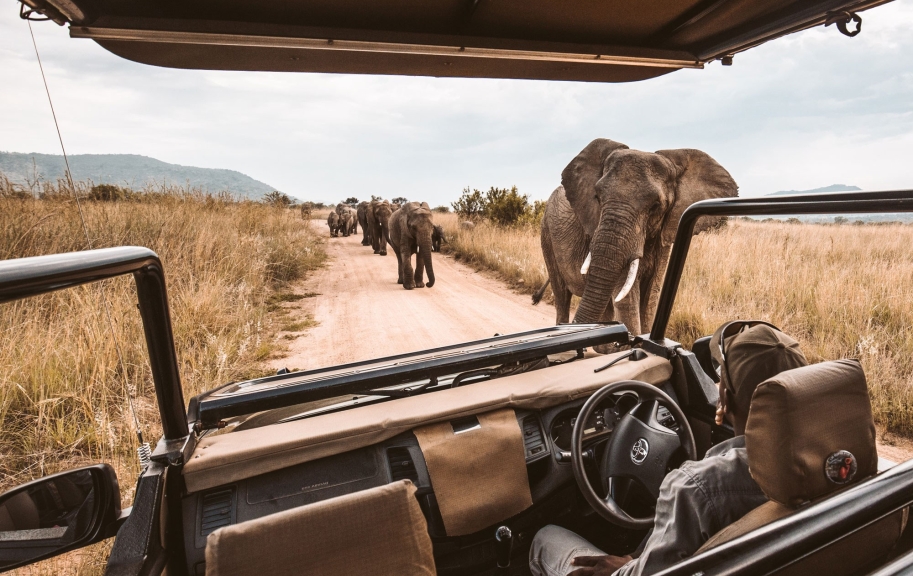 Greater Kruger National Park Highlights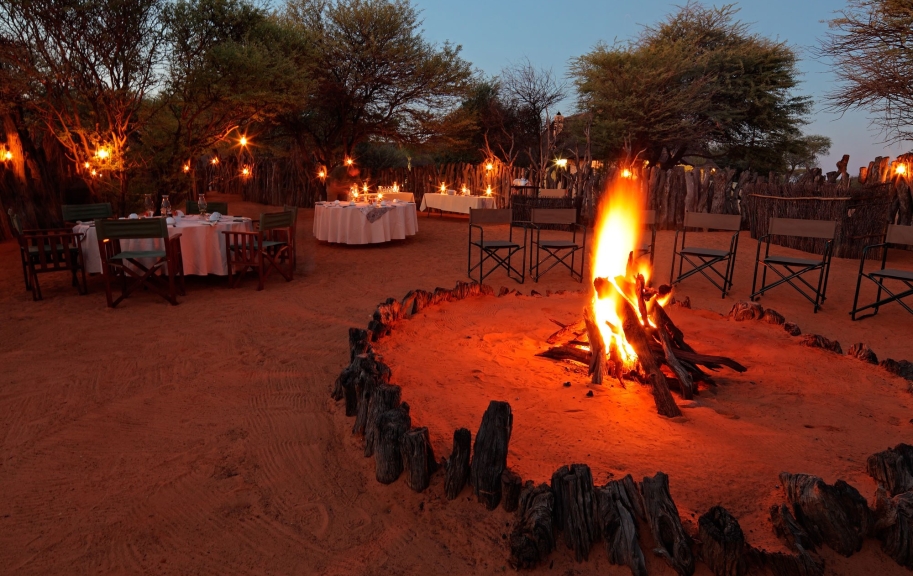 Taste the Regional Flavours
Features
Expect local flavors. Fresh ingredients. A journey for your palate. We try to source all our ingredients within 50 miles of our camp. You'll have a daily bush breakfast. Light lunches. Think homemade breads and specialty butters. Crunchy salads. Then, South African-inspired dinners that explore regional flavors and cuisines. Every plate tells a story. And we have a wine cellar with a complex note for every occasion…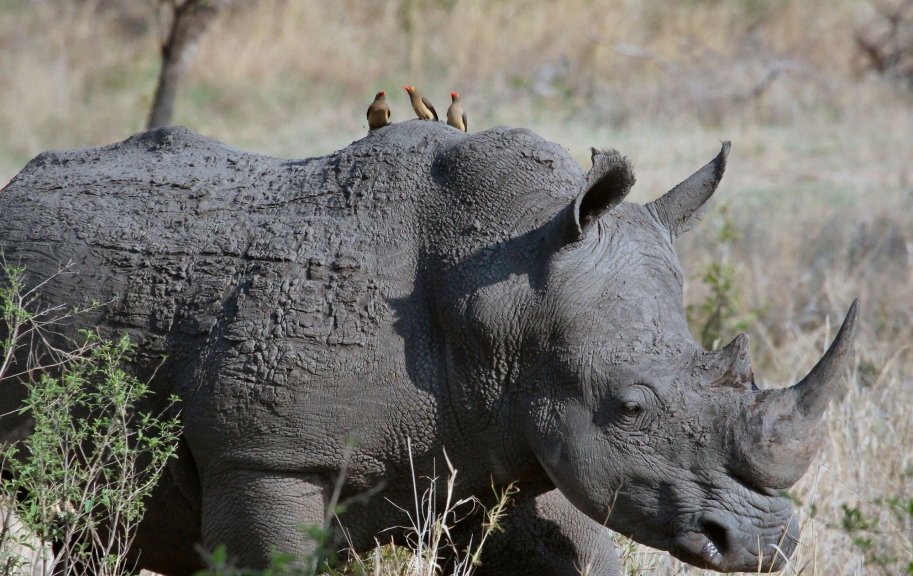 Try Birding
Features
The Timbavati's bird life tells its own story. Of ancient riverine trees. Of seasonal fruits. Of inter-dependencies. Love and courtship. Life and death. Bird life in the Greater Kruger is abundant, especially in the summer when resident birds take on breeding plumage, and migratory species arrive in droves from further north in Africa, Europe, and Asia. The dawn chorus is a symphony with many, many stars.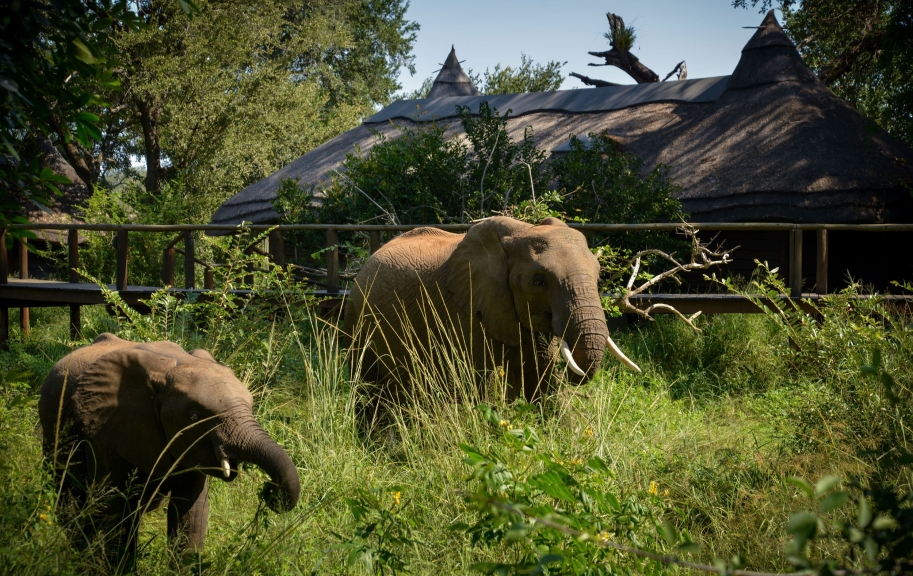 Take a Guided Game Drive
Features
Our game drives go beyond the ordinary to give guests unforgettable wildlife experiences in the Timbavati and Klaserie reserves. You may see the big 5 - lions, elephants, buffalos, leopards, and rhinos. But you'll also discover so much more. Brown-hooded kingfishers nesting in river banks. The universe in a string of stars. Your own courage, staring into a lion's eye. All while being led by some of the Greater Kruger's most skilled guides and trackers.
Unplug Deeply at Tanda Tula
Features
Field Camp is more of an experience than a place, it gives you the opportunity to allow nature to be your guide to all the beauty that it has to offer, with absolutely no distractions. A unique encounter that allows you to connect to the environment by completely exposing your emotional and physical self to her elements.
Discover Wine Pairing Trips
Custom Travel Itineraries
You're in control
At Into The Vineyard, we pride ourselves on our ability to offer you complete freedom to build your perfect trip. Start with one of our many sample itineraries and customize as you desire, or start with a blank page, and with the help of our expert Trip Planners, we can create your dream wine-inspired travel experience. 

Testimonials
Carousel items
We just had an amazing trip to France/Spain to celebrate our 10-year wedding anniversary. I want to thank Into the Vineyard as they picked wonderful spots for us to stay along with some amazing adventures.

Brad Janitz

Hands down, the trip of a lifetime! My husband and I booked a two-week trip to France with Into the Vineyard, and we couldn't have asked for a better experience. Colin worked closely with us to understand our preferences before the trip and then custom-curated our itinerary based on that. Everywhere we went was absolutely amazing, and the fact all of the research, planning, and booking was done for us alleviated a lot of stress.

Heather Hale

My Husband & I just returned from a 2 week trip planned by INTO THE VINEYARD. This trip of a lifetime far exceeded our expectations...The properties we stayed at we loved & the guides were welcoming and had so much knowledge that they passed on to us. Thank you to Colin & his team for this unforgettable trip.

Bea "Bibi" Myerson

This was the second tour my wife and I have arranged through Into The Vineyard, and like the first tour, it delivered everything we had hoped for and more. Yes, a 3-week custom trip with high end accommodations and extensive use of personal guides along the way is expensive, but in our opinion worth the cost as long as it provides the desired experiences. Providing those experiences is what Into The Vineyard excels at.

Mark Sanford