Into the Vineyard Journal Entry
Into The Biodynamic Vineyard
Date: 09/27/2023
Author: Paolo Biron
Biodynamics is an exciting movement playing out in the world of winemaking, many have heard the name but know little of it's actualities. In the world of winemaking, biodynamic practices are being embraced.
There is no question that awareness of what goes into the food we consume has surged. Although many opinions and convoluted information surround the specific effect this approach might have on the target product, at the very least, it is a departure from the harmful herbicides, pesticides and fungicides that have been used on our food crops for the past 120 years. For us as lovers of wine we certainly back these methodologies in at least that they ensure that the grapes grown for making fine wines are healthy not only for us but also play a positive role in their environment.
View a sample itinerary focusing on Biodynamic producers in Chile here.
Where It All Began
The concept of Biodynamics was first outlined by Rudolph Steiner. An early 20th century philosopher who sought to apply the clarity of western thinking to spiritual questions. Eventually seeking a synthesis between science and spirituality in agriculture. Steiner spoke on the subject as early as 1924 as farmers were starting to see the first signs of soil degradation, a rapid decline in seed fertility, along with crop vitality, due to the use of chemical fertilizers. This was one of the triggers for the organic and biodynamic movements. Through associations, Steiner was pivotal in the foundations of Demeter International, the oldest and largest certification organization for biodynamic agriculture.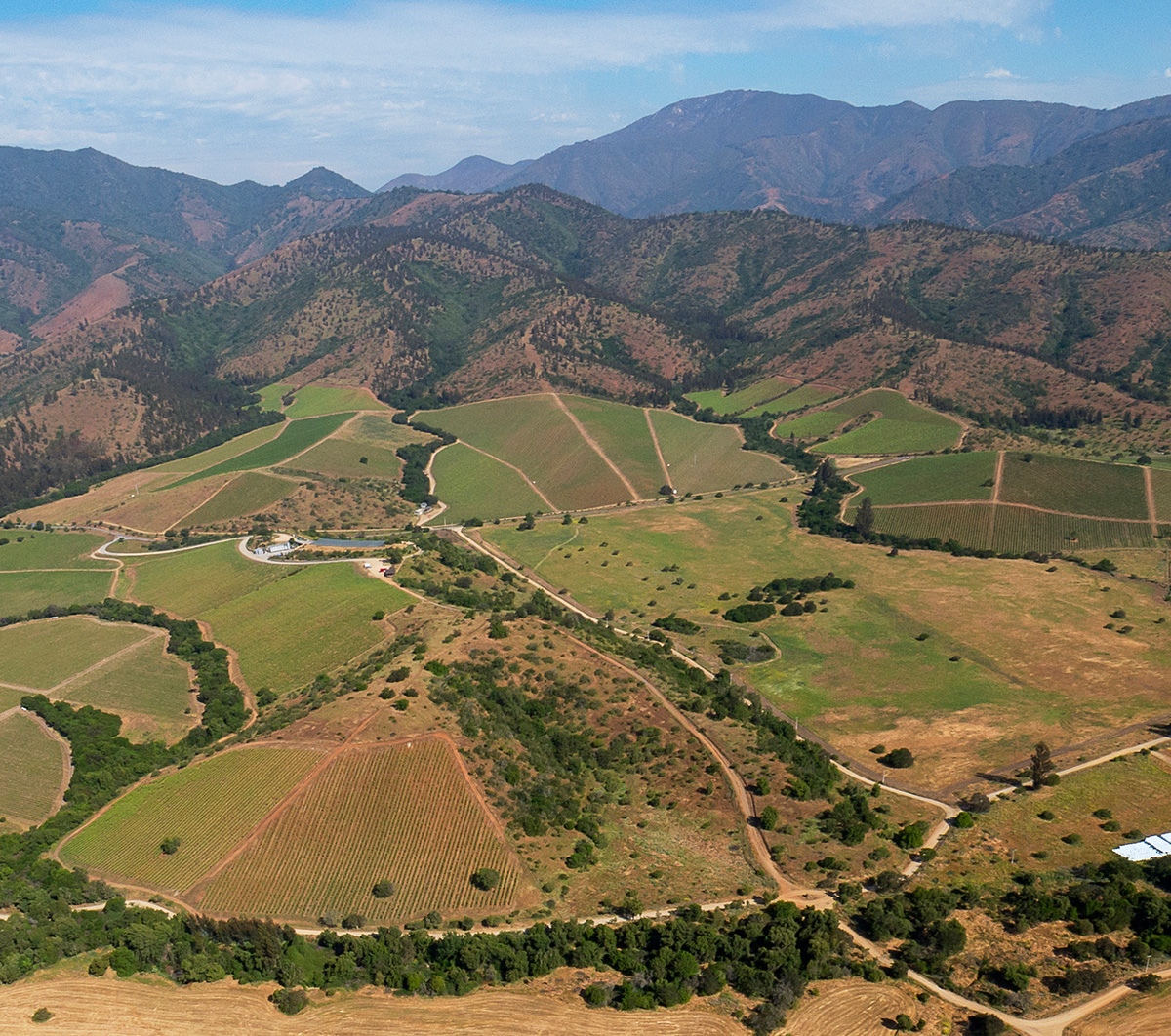 Understanding Biodynamics
The concept involves managing a farm as one would a living organism, considering all inputs and associations within, as well as far-reaching influences like the sun and moon. The goal is to create a healthy biosystem that takes care of itself and minimizes its dependence on imported materials. To make up for what is removed from the system at harvest time, a combination of natural composts and crop rotation offers balance. Fertility is generated through livestock integration, manures, nitrogen-fixing crops, crop rotation, and biodynamic preparations. These inputs must follow the farm standard recommendations.
A distinguishing and often poorly understood or accepted feature of biodynamic agriculture is the use of special preparations made from herbs, mineral substances, and animal manures. These were numbered by Steiner 500 – 508. This is where things get interesting. 
The purpose of biodynamic preparations is to enhance soil quality and stimulate plant life. Usually a combination of mineral, plant or animal manure extracts, fermented and applied in small proportions of compost or to the soil directly. Generally, a winery's compost consists of three component parts. 
The sheath – what the preparation is put into, most often a cow horn; 
The material – often plant-based, listed here below; 
The preparation – a specific method to prepare the material and finally directions for proper burial, retrieval and usage.
Preparations
The original preparation No. 500 is cow manure fermented in a cow horn buried in the soil for 6 months through autumn and winter then used as a soil spray to stimulate root health. It is important to note that these preparations are applied as naturopathic remedies in small quantities relative to the compost or part of the farm being treated, effectively seeding a healthy biodynamic environment that once working properly will be self-sufficient. 
No. 501 is made from powdered quartz packed in a cow horn and buried for 6 months, applied as a foliar spray to stimulate and or regulate plant growth. 
No. 502 – 508 respectively; Yarrow blossoms, Chamomile blossoms, Stinging nettle (whole plant in full bloom), Oak bark, Dandelion flowers, Valerian flowers and Horsetail.
Beyond the farm preparations, the time of year and often lunar cycles are taken into consideration, each one pertaining to whether the target crop is either root, leaf, flower, or fruit. Any kind of genetic modification is not permitted. Farms must be reviewed by Demeter International annually and are required to keep very detailed records.
But What About The Wine?
All very interesting, but how does this translate into the wines that we drink? Depending on who you ask you will get varying opinions on the ultimate effect of biodynamic farming practices for wine production. Some producers claim to have noted stronger, clearer and more vibrant tastes, as well as wines that remain drinkable longer. In some cases, the wines take on a more floral character and can be found to achieve a peak sugar production that falls in line with their physiological ripeness, resulting in a well-balanced wine. 
In a blind tasting of 10 pairs of wines, biodynamic vs conventional production, judged by 7 wine experts, including a master of wine and head sommeliers. 9 of the 10 were judged to be superior to their conventional counterparts. The most prevalent remark by the judges was a better expression of terroir. Of course, others doubt any advantage biodynamics might have over conventional organic farming and attribute perceived benefits as a result of extra attention to detail and careful craftsmanship in the vineyard and cellars.
In Conclusion…
As biodynamics drifts into the realms of philosophy and astrology it is difficult to empirically prove its efficacy on augmenting the quality of the wine, but there is no question that these methods along with eco-farming principles are at least contributing to a global shift towards more sustainable agriculture – a concept whose necessity and urgency is being more widely accepted.
View a sample itinerary focusing on Biodynamic producers in Chile here.
Sources
http://www.demeter-usa.org/dow...
http://demeter-usa.org/downloa...
https://en.wikipedia.org/wiki/...
http://archive.fortune.com/mag...